4×8 Auto Tool Changer Router Machine working in Austria
Updatetime: 2022-03-03 11:35
View:
The 4×8 ATC CNC router machine is popular with many users, these photos are the feedback sent by our Austrian customer. The 4×8 CNC woodworking engraving machine has already started running in the workshop and they are very satisfied with the engraving result of the CNC machine.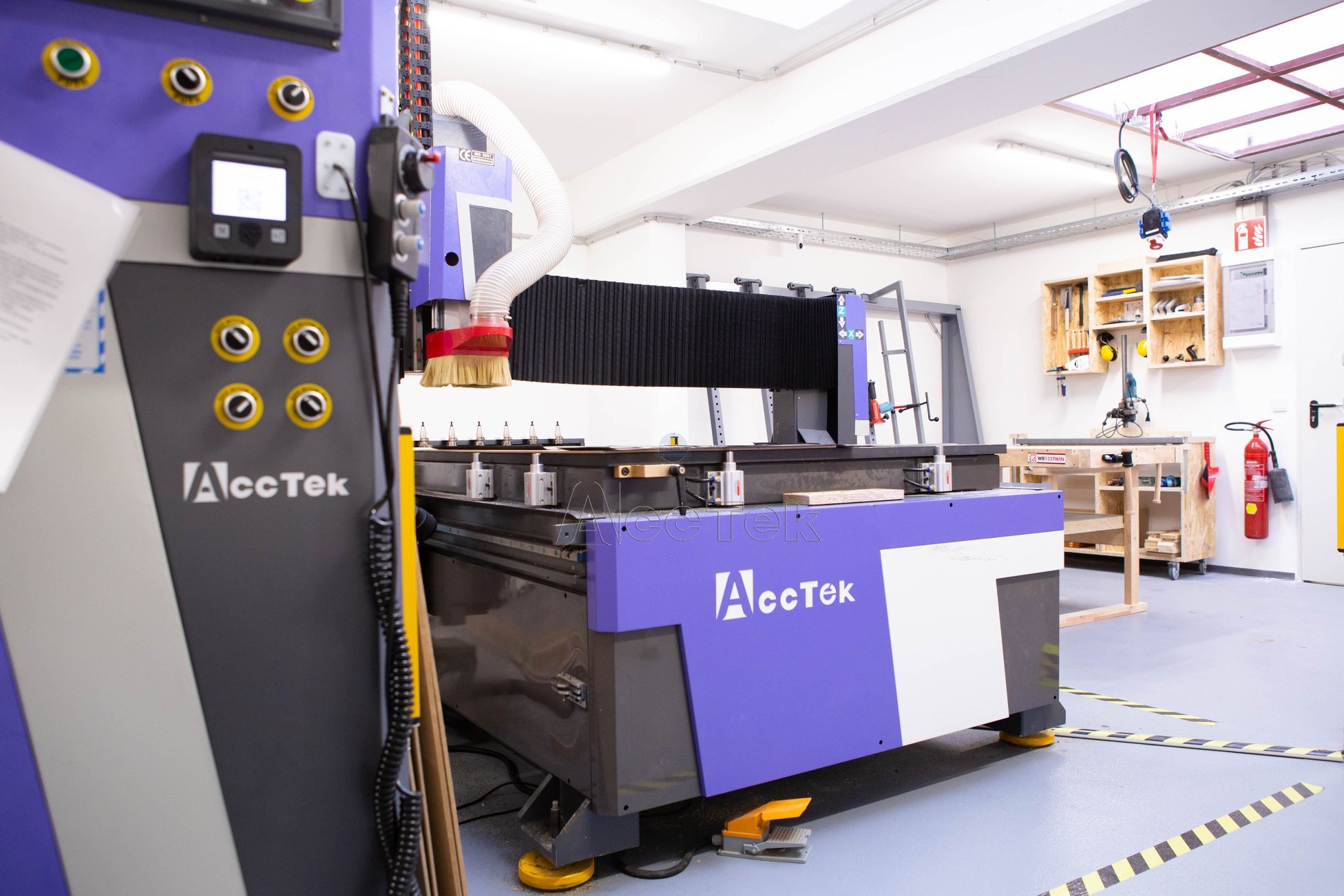 ATC CNC Router Machine AKM1325C
is a heavy duty multipurpose CNC woodworking machine with automatic tool changer, professionally used for engraving, milling, drilling, grooving and cutting. It has industrial characteristics such as high precision, high speed, constant torque, strong stability and long life. Suitable for wood, acrylic, aluminum, aluminum composite panel, MDF and other materials.
Auto tool change CNC router machine is a high-end CNC woodworking machining center. The machine is equipped with an linear automatic tool changer, and the tool magazine is loaded with 8 different tools. The machine does not need to stop for tool change, and the tool change speed is fast. The 9.0KW high-power tool changing spindle has high precision and good axial stability, which is suitable for completing the engraving of fine patterns and is a good helper for woodworking manufacturing projects.
Industrial wood CNC router machine adopts T-slot and vacuum adsorption combined worktable, which has many advantages. The T-slot worktable can fix small-sized sheets or hollowed-out materials, and the vacuum adsorption worktable can be used to fix large-sized sheets and irregular materials. No matter what type of sheet, it can be tightly fixed on the worktable of the CNC machine tool. The vacuum table also has a very good effect on fixing thinner and lighter plates, ensuring that the wiring accuracy will not be affected by vibration during the engraving process.
Woodworking CNC router machine AKM1325C
is equipped with servo motor drive. It has the advantages of high speed, high precision, quietness and fast response speed, and can realize precise position control, speed control and torque control. The X and Y axes use high-precision racks, and the Z-axis uses high-precision grinding-grade ball screws, which have the characteristics of high precision and high efficiency. Equipped with an automatic lubricating device, which can automatically complete the lubrication of the guide rail and the lead screw according to the machine settings.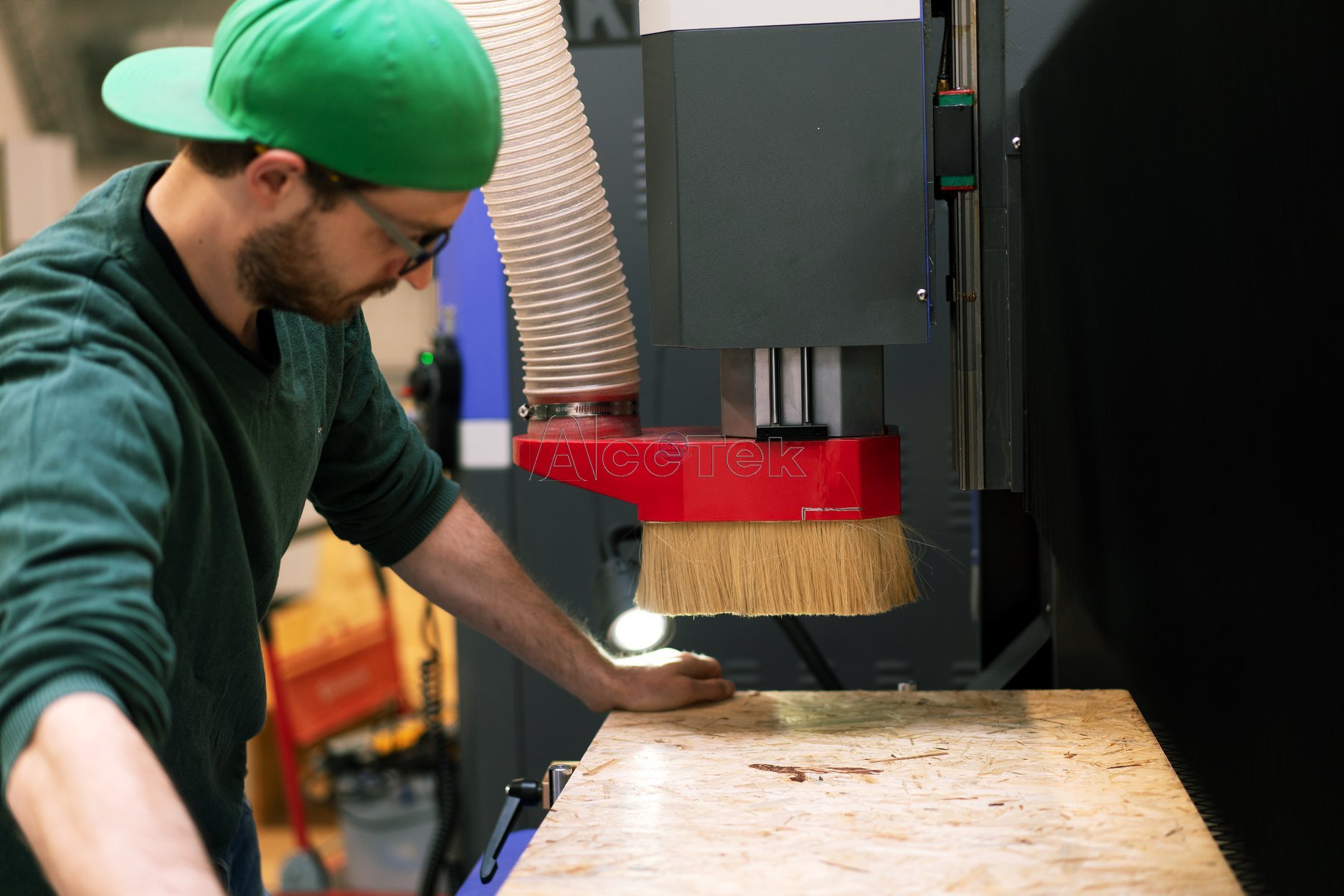 This ATC CNC router machine has helped Austrian customer to complete many woodworking projects and is an effective solution to improve workshop productivity and expand business.