1. Fast curve cutting function any curve can be cut rapidly and continuously.
2. The latest software supports the seamless connection with AutoCAD,CORELDRAW CAD,CAM and various graphics processing software, and the direct output of original images.
3. Use USB port data interface, support hot plug and unplug, complete the task of data transmission in a moment, do not occupy computer resources when engraving, greatly improve the user's work efficiency
parameter list :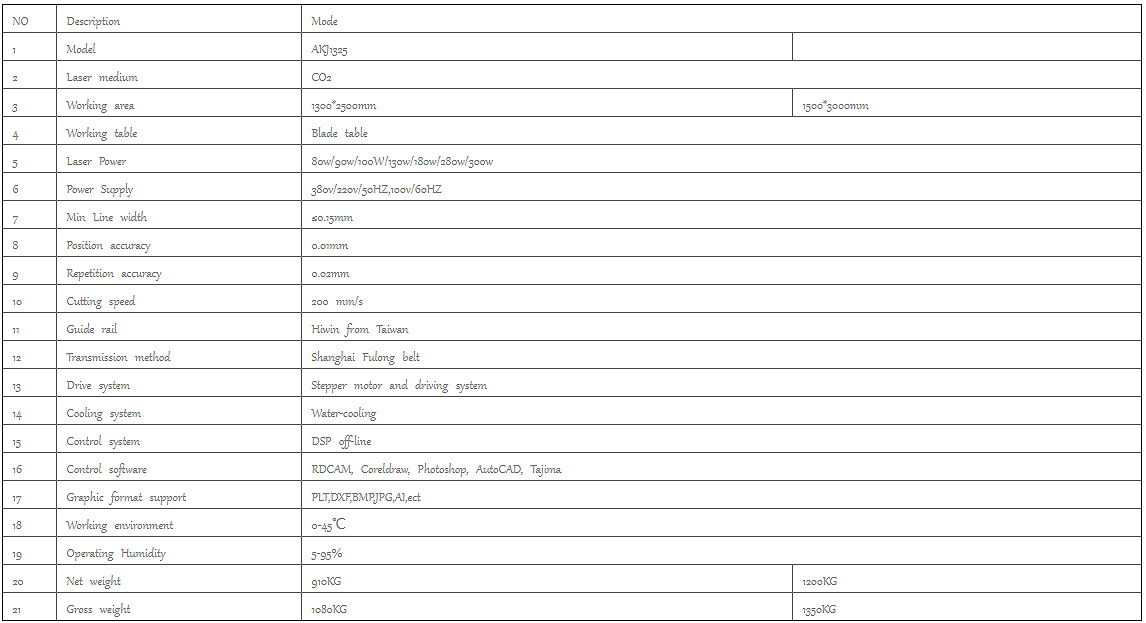 Application area:

Applicable materials: Leather, cloth, wool, fur, acrylic, Plexiglas, wooden board, plastic, resin and other Non-Metallic Materials.