As a result of the outbreak, many major events around the world have been postponed to prevent crowds and reduce the spread of the virus. We sincerely hope that the epidemic will end soon and people around the world can tide over the difficulties together.Although the exhibitions
JINAN ACCTEK Machinery Co., Ltd.
participated in this year have been postponed, we believe that the future will be more beautiful after the brief difficulties. We look forward to meeting you all!
Today, I would like to show you the company's exhibition last year. The company has participated in many international exhibitions, such as Guangzhou Exhibition, Suzhou Exhibition, Uzbekistan exhibition and South Korea exhibition. Today, I would like to introduce to you the DPES Guangzhou International Advertising Exhibition.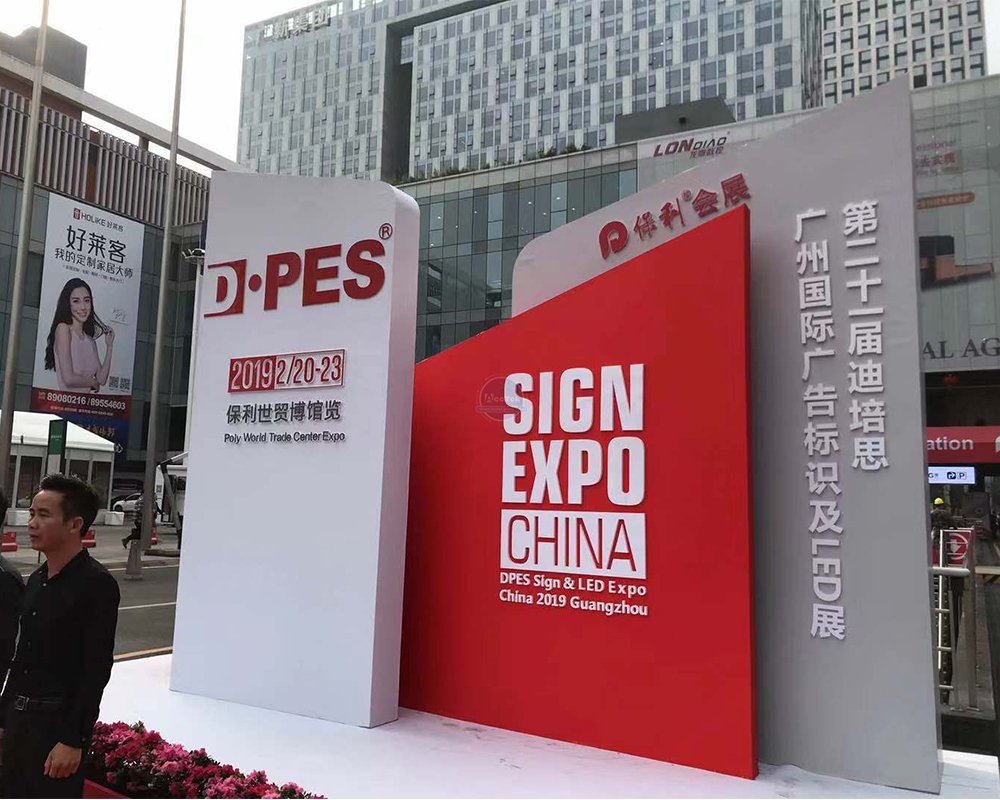 DPES SIGN EXPO CHINA was founded in 2010, is now present a complete and mature system of production application, brings together professional painting, photo, ink, sculpture, display equipment, signs, LED light source and other kinds of high-end brand products, widely attracted international industry and industry upstream and downstream enterprises to participate in benchmarking, quickly become the world's leading digital jet printing SIGN carving technology exhibition.
As a global spray print, sculpture, the SIGN of exhibition industry leader, DPES SIGN EXPO CHINA based on the professional and focused, with competition of mutual benefit for the idea, to promote exchange and cooperation spurts India carving industry enterprises, promote the optimal allocation of resources within industry, strengthening the spray seal engraving SIGN industry interaction and integration with the international market, to build CHINA's cooperation with Asia and Europe and other regions Bridges, broaden the enterprise managers view, for the majority of enterprises to build business trading platform, access to business opportunities.
At the same time, as a printing, engraving, signage, LED industry and technical exhibition, exhibition exhibition industry's top technology, the most advanced machinery and equipment and materials, the most creative advertising design, information, the number of new technology, dizzying.The exhibition scope mainly includes: digital printing equipment,
CNC router equipment
, digital printing materials,
laser cnc equipment
, printing equipment accessories, engraving equipment accessories, ink, acrylic and other materials, signage, brand industry, light boxes, display equipment, LED screen display and lighting source, etc.
From February 20 to 23, 2019, the first exhibition of the year -- the 21st DPES Guangzhou International Advertising Exhibition was held in Poly World Trade Expo In Pazhou.The exhibition covers 70,000 square meters, with nearly 1,000 exhibitors. Over four days, the exhibition has received nearly 50,000 professional visitors at home and abroad.The size of the squad is at an all-time high.The five exhibition areas and seven exhibition halls are divided to display various cutting-edge products such as printing, engraving, laser cutting, signs, signage light boxes, LED and advertising materials, covering the whole advertising sign production industry chain, becoming a professional one-stop shopping and trading platform for advertising signs and LED industry in South China.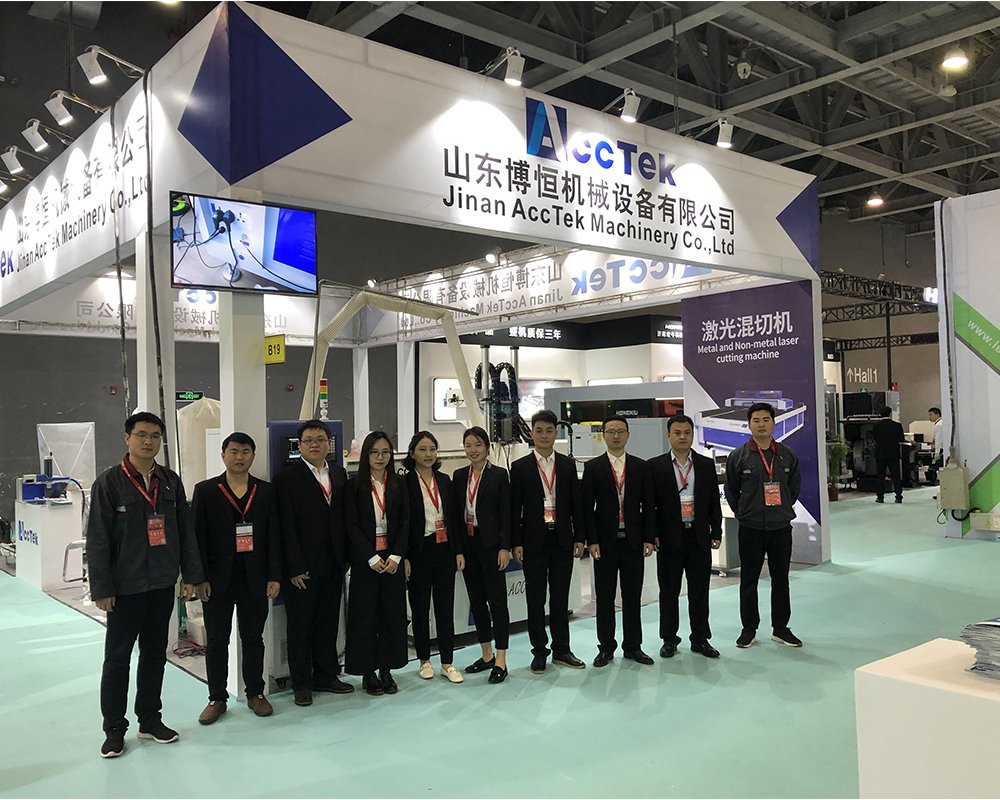 From February 19 to 23, 2019, ACCTEK attended the Guangzhou International Advertising Logo and LED Technology Exhibition, the largest annual exhibition of advertising production industry in South China, and exhibited the company's flagship
AKM1325C3
automatic knife change engraving machine.
ACCTEK has received a lot of attention in DPES. ACCTEK has brought the spirit of craftsmanship to keep improving, and interpreted ACCTEK's corporate philosophy and values with its dedicated and professional charm, which has attracted a lot of attention from customers and exhibitors.The booths were packed, and after professional pre-sales service presentations, suppliers, peers and exhibitors praised ACCTEK's products.Especially leading the engraving machine in the arts and crafts and home industry promotion and use of a large number of process sample display, so that the customer thumbs up, and a lot of customers in the exhibition directly placed contract orders.
Automatic tool changing cnc router
is the highest technology engraving machine equipment, it has an independent tool library, can automatically change the required tools in the workpiece processing, do not need to stop work.To be able to carve complex patterns, choose different cutting tools, greatly accelerate the work efficiency, improve product quality.Automatic tool changing engraving machine is also the ultimate trend of the development of CNC engraving machine equipment.
Adopt gantry type high steel structure, ensure the aging treatment does not change; The machine adopts rectangular steel tube welding, annealing to remove stress after heat treatment; Adopt mesa not to move, gantry moves. Using Y axis double motor double drive technology, greatly improve the vibration resistance of machine tool triaxial, vibration can be reduced by nearly 10 times.Due to the use of double motor drive, the movement of the gantry to reduce the skew, improve the accuracy of contour processing, surface roughness can be reduced by half, in addition to the machine shaft acceleration can be increased by 20%, equivalent to the same equipment 3-5 sets of working efficiency speed.Imported linear guide rail, three axis are imported linear guide rail rack drive; Imported high-speed motor, using micro-step subdivision technology, fast speed, small vibration. Spindle drive system,The spindle is driven by fuling. Frequency conversion control;High speed water cooled variable frequency spindle. Adopt high speed collet and high speed nut, suitable for high speed machining; After strict dynamic balance, to meet the requirements of high speed.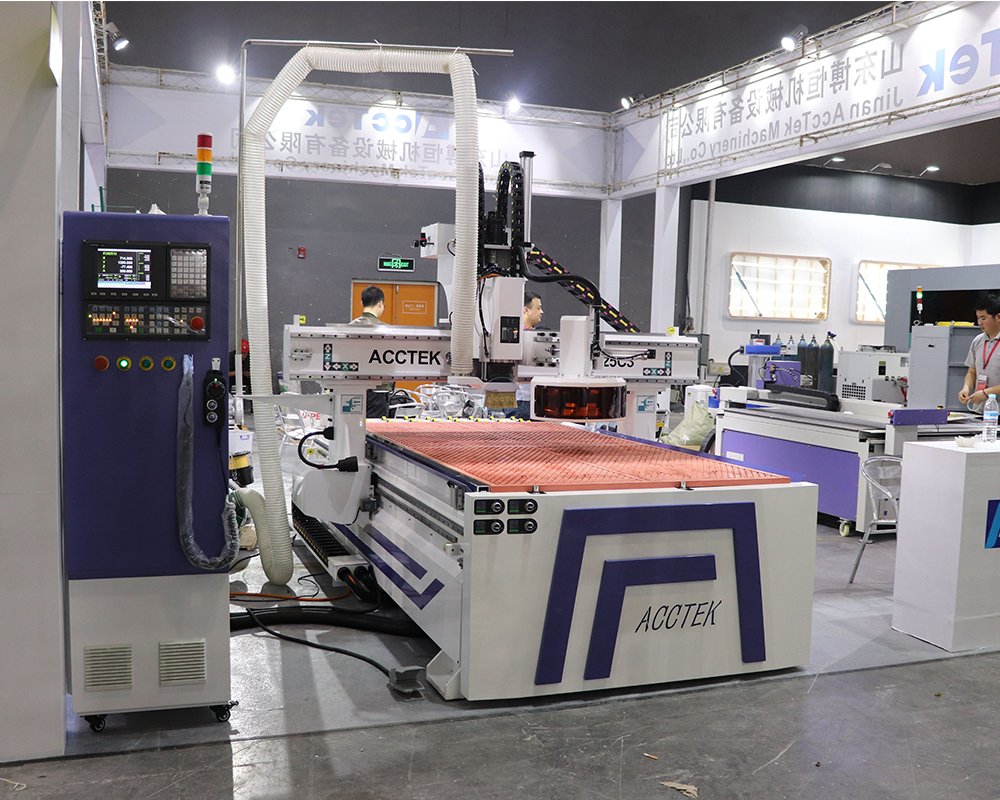 The way ahead is so long without ending, yet high and low I'll search with my will unbending.The pursuit of engraving machine quality is the future prospect of ACCTEK. We believe that automatic knife change carving will play a greater role in the home industry and drive a new wave of trends.