The engraving machine
market follows the trend of the carving industry.With the development of engraving industry, the market has put forward higher requirements for engraving machine manufacturers.Engraving production industry market segmentation has become more and more mature, but engraving equipment only sporadic professional series engraving machine launched, launched professional series engraving machine is the most urgent matter of the moment for engraving equipment manufacturers.Operation of humanized, concise CNC engraving machine is a major development trend.In order to meet the needs of large-scale production, the concise operating system has become the engraving machine manufacturers in urgent need of research and development projects.The simple operating system makes it possible for one person to operate several CNC engraving equipment.Perfect service system is the development of engraving machine manufacturers;The foundation of strength.The establishment of perfect service system is a problem that many engraving machine manufacturers urgently need to solve.The development of CNC engraving machine in China has been several years, and now there are more and more relevant processing plants and users will focus on this.As users, we have to choose the right device.If the right choice is not made, it will not only fail to bring profits to the company, but also lead to an embarrassing situation for the company.
This machine introduced to you today is one of our company's best products. I believe our AKM2040 will satisfy you.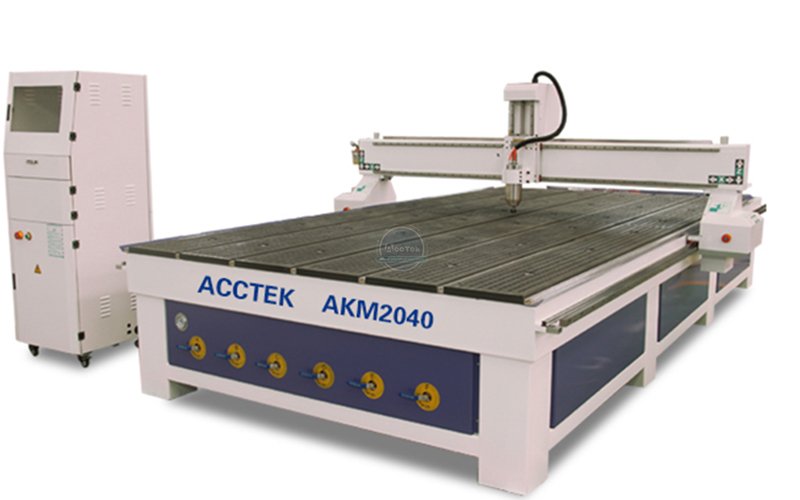 ---
Main Features:
1. The machines'body is strong, rigid, high precision, reliable and durable.
2. Imported high-precision ball screw gap, smooth movement, to ensure that the machine tools high-precision.
3. Using well-known domestic brands of water-cooled brushless spindle, low noise, and strong cutting ability, to ensure the long time working.
4. High-performance driven motor to ensure that the machines high speed and accuracy.
5. Breakpoint specific memory, power outages continued carving, processing time forecast and other functions to ensure that accidental processing.
---
Basic Features
1,3.2KW water cooling spindle
Smooth body, not easy to rust;powerful and longer lifetime.water cooling ,low noise .0-24000 rpm ,ER20 collets
2,Mach3 controller
Support Winxp win7 win10. doesn't need driver installed. Ethernet connection ,working with computer .
3,HIWIN Guide rails
Rail works with slider ,drive the machine move ,oil lubricated with good bearing capacity.
4,stepper motor NEMA 34
Without A/D conversion, the digital pulse signal can be directly convertedinto angular displacement. Cheap and good performance ,function is to drive the axis movement as parameter setting.
5,5.5kw air vacuum pump
The air between the workpiece and the worktable surface is extracted to form a negative pressure, so as to achieve the purpose of fixing on the worktable.AKM1325 needs 1 piece 5.5 kw pump ,AKM1530 needs 1 piece 7.5 kw pump .AKM2030 needs 2 pieces 5.5 kw pump ,AKM2040 needs 2 pieces 7.5 kw pump
---
Options
1,Oil free vacuum pump
Continuous operation, no oil, low noise, low vibration, green and low energy consumption
2,dust collector
All dust residue is controlled with a small area by employing the brush of the dust hood on the spind
3,Air cooling spindle
High precision chuck balanced nut, with powerful fan high-efficiency refrigeration.High precision ste
4,DSP controller
featuring delicate appearance,powerful functionality and flexible operation.
---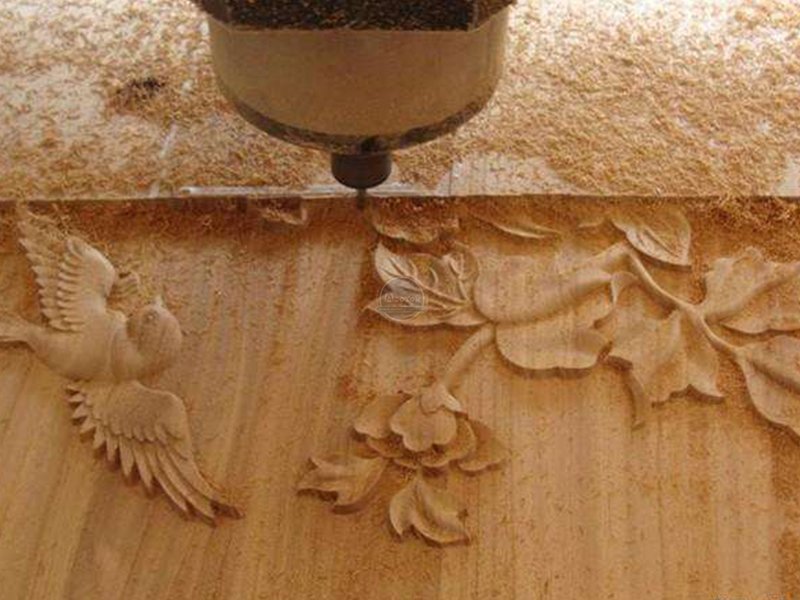 Applications
1,,Furniture: wooden doors, cabinets, plate, office and wood furniture, tables, chair, doors and windows. The wood products: voice box, game cabinets, computer tables, sewing machines table, instruments.
2,Plate processing: insulation part, plastic chemical components, PCB, inner body of car, bowling tracks, stairs, anti-Bate board, epoxy resin, ABS, PP, PE and other carbon mixed compounds.
3,Decorate industry: Acrylic, PVC,MDF, artificial stone, organic glass, plastic and soft metals such as copper, aluminum plate engraving and milling process.
---
If you are interested in it, please feel free to contact us.
TEL: +086-0531-86160023
MAIL: sales@acctekgroup.com