Why choose a 4-axis cnc router machine
Updatetime: 2021-07-28 10:13
View:
A
4 axis CNC machine
has a lot of advantages. Here are the top five advantages that make a 4 axis CNC machine the first choice for various industries:
1. Increased Effectiveness of Production: One can program the 4 axis CNC machine to lower human interference in a particular manufacturing process. This helps reduce production time, thus ensuring increased production effectiveness.
2. Simplifies work: The processes that an operator performs manually with a conventional machine take a lot of time and efforts. These processes can be programmed using a 4 axis CNC machine, thus, simplifying the work for the operator.
3. High Precision: A 4 axis CNC machine is capable of producing precise work pieces consistently. Once the programming controls are confirmed, the 4 axis CNC machine produces thousands of pieces, in a short period of time.
4. Flexible Processing: As the processes are programmed, a 4 axis CNC machine is flexible. You can run a key program for one piece, save it, and then recall it again when the piece is required to be cloned.
5. Easy to Set-up:
A 4 axis CNC machine
is easy to setup. This helps you save time, and allows you to meet deadlines efficiently.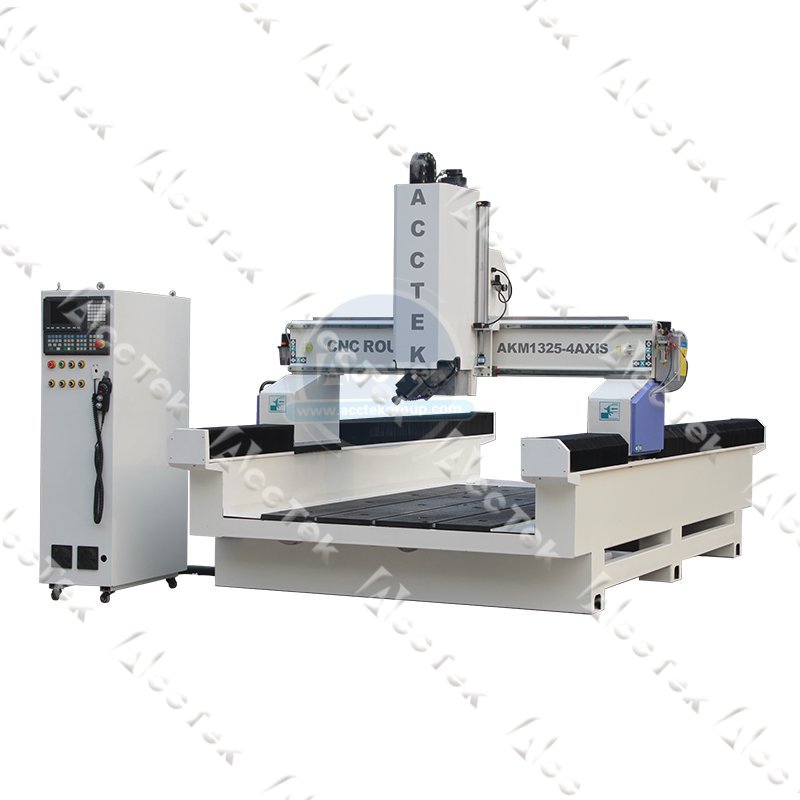 The ACCTEK's product videos can be seen on Facebook and YouTube. Search for AccTek CNC on Facebook and AccTek China on Youtube. Come and follow us for more videos. In addition, we also have our own accounts on Youku and Weibo. Youku (济南优本机械设备有限公司) and Weibo (AccTek优本机械) welcome partners to pay attention to us. If we can receive your message, we will be very grateful.