This year's outbreak has had a considerable impact on all large and small businesses.The market is at an all-time low, sales are down and revenue is hard to come by.So it shows the bold predictions that economists made a few months ago about the inevitable slowdown.
Not everything is lost!If there is a problem, there is a solution.It is time to accept the coming changes in the industry.If a person must improve, they must change their point of view.That way, we won't be blinded by the unique opportunities that these difficult times can present.Creativity, protective instincts, adaptability and perseverance will play a key role in determining the economic growth of any company or individual.
Manufacturing market scenario
The COVID-19 outbreak has sent tremors through the world's manufacturing sector.Imports and exports from many areas are on hold until further notice.For many manufacturers around the world, the epidemic has also become an unsustainable region.
However, the situation is slightly different.
CNC machine
tool manufacturer.Modern Machinery research shows that the impact of COVID-19 on manufacturers in all industries shows that 58% of manufacturers have no business change.Nevertheless, there are two modest changes in component availability and supplier readiness time.According to the study, 16 percent of manufacturers are experiencing changes in supplier lead, compared with 24 percent in the previous study.Nine percent of them experienced a change in component supply, compared with 19 percent of their previous findings.
Moreover, the most significant changes in manufacturing have been travel-related.
These figures clearly show that the changes observed in the manufacturing unit are related to the things involved in travel.Thus, the impact of the severity of the pandemic on the manufacturing sector is relatively unchanged.
What can you do from home to ensure a smooth recovery
While the research supports that manufacturing has not changed dramatically compared to other industries, it is consistent with
CNC manufacturers/workers
preparing a comeback strategy to deal with the consequences of a pandemic.
It's time to set the stage for your return with these steps:
1. Build/review your store's site.Make sure it works for desktops and mobile devices.
2. Build/nurture relationships with your customers.Provide them with useful information about the current time.Also, try to gain insight into your past jobs and what they expect of you in the future.It's time to show them how much you care.
3. Prioritize a plan, work with your people behind the scenes, and people you can trust to figure out how you'll come back and implement your idea once things get better.
Given the seriousness of the challenges to come, it is important to do some extra work on this last point.Yes, making and executing a plan must be your top priority during this pandemic.Still, it would be counterintuitive for your business if you developed an offensive strategy in the midst of a pandemic.Therefore, understanding and understanding the situation will be very critical before deciding to increase online store sales.
How can you increase the sales of your online store?
According to the Fortune Business Insight report, titled "NUMERICAL Control Machine Tools" tool market size, share and Industry analysis, the NUMERICAL control market is worth $835.6 billion in 2018.In addition, the global market for CNC machine tools is expected to reach 5.5%, reaching us $128.86 billion by 2026."
This shows that the overall CNC machining market is safe from any turbulence and is expected to grow during this difficult period.
Nonetheless, reaching out to your potential customers and keeping your current customers will remain the same as in the past.As noted above, the epidemic has changed the world's travel landscape.So, that means changing your industrial habits isn't the only thing you need to do.
To increase your sales, you must put your NC business online if you don't.If you have and then optimize it, it can generate a lead that makes your website an Arsenal of weapons, which in turn can make your store a brand and, therefore, increase sales.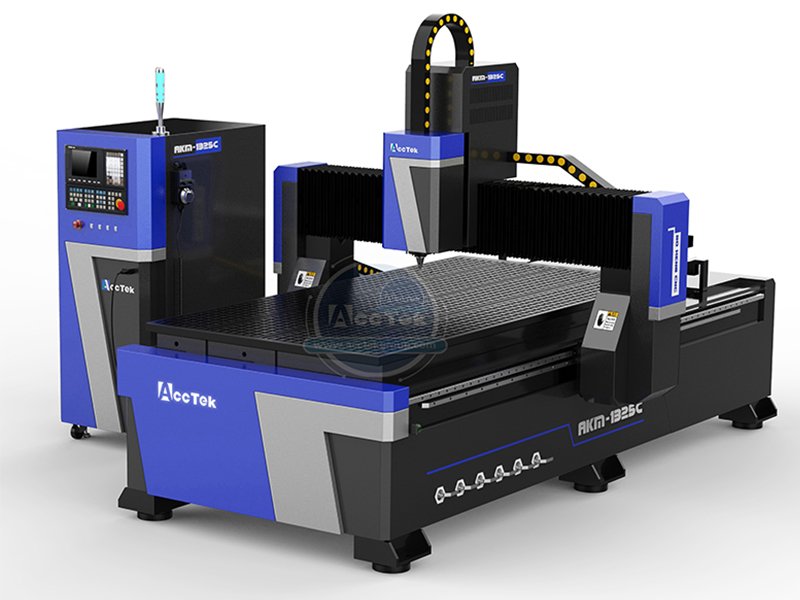 ---
So, where to start?

The first step in trying to increase sales is to evaluate current sales targets.How well customers respond to your service.In short, take a look at what has brought you success.Take a close look at your past methods and research into new ones.These methods will determine your sales growth.Last but not least, document your goals and find ways to support them.

Lead generation strategy

Your business goals need to be clearly defined.This is an important part of defining your unique sales proposition.Explaining your vision, your business, and what you do is unique, why it stands out from your competitors, will not only help you gain more leadership positions, but also give you a guarantee when your customers decide to work with you.

Mentioning and creating updated and effective approaches to your business will enable you to grow over time.In addition, working with digital experts or your CNC industry business partners will guide you through the industry-leading generation process.They have some experience in this field and are committed to strengthening a business like yours.

The next step in leadership generation is to document your leadership strategy.This helps you visualize your current state, allows you to plan for the future, and provides an opportunity to see where your business can improve.In addition, you can learn how to target customers who search specifically for your business and display your ads accordingly.

Make your site a weapon

A strong online presence ensures that your business drives more sales.While most CNC workers rely on offline marketing techniques to drive their income, the epidemic presents them with the challenge of working from home.The "stay at home" banner requires many businesses to work online to maintain their position in the marketplace.

Therefore, ask you to make sure you build your website into a weapon.More like a formidable salesman who can do it under any circumstances.Make sure your website has all the necessary tools to make it a dream salesperson.Your site should be able to educate your potential customers with all of your resources.What would you do?

Put your work or best pictures, play videos and DIY hacker CNC machine tools it provides an insight into your business knowledge, as well as a message that you care about your customers and are ready to provide these pearls of wisdom, whenever and wherever.

Focus on your content.This is the best way you can achieve and market your services to your prospects.Make sure your content is engaging, clear, clear, easy to understand and share.Your site should be your client's playground, not a place where he or she might feel lost and confused.As a result, customers may continue or engage in business with your store because they think your store can generate consistent resources.So, this is equivalent to the possibility of making more sales for your business.