Due to technological progress, competition in the
CNC router
industry has become increasingly fierce. Many companies are now manufacturing CNC routers, making their prices drop drastically, and even small businesses can own them. They are also equipped with higher quality parts to make their work more efficient.
In the past few years, these machines have been improved and most of them are now equipped with better controllers and frames. Despite improvements in functionality, their prices have not risen. It is expected that the new version of the CNC router will use a closed stepper motor. Such routers will also be more pocket-friendly and easier to install. Expect them to be very powerful and run faster, because they will have a closed loop, which means they will not lose a step.
As people have been looking for automation, in order to adapt to highly flexible production processes, CNC systems have become more and more intelligent. This information is also witnessed in maintenance and after-sales service. This means that the intelligent system is not limited to the way it works, but also in terms of diagnosis and maintenance, thereby reducing the costs you may incur if you have to hire an operator.
They can be networked
The CNC router can be operated and monitored remotely, which is very convenient. The process of troubleshooting and adjusting problems can also be done remotely. This networked nature is ideal for large organizations and factories, because their working environment is not suitable for workers to spend a lot of time on them. Due to the networked nature of the equipment, organizations can easily monitor and remotely maintain their CNC routers.
Speed, efficiency, reliability and precision
In order to improve processing efficiency, it is necessary to improve speed, efficiency and precision, which is exactly what CNC routers can provide. At the same time, in order to improve the processing quality, the motion accuracy of the machine tool must also be improved.
The CNC system achieved all of this with a 32-bit microprocessor. They also achieved this by reducing errors. With the continuous development of technology, the CNC system came into being and has been developed by leaps and bounds. This makes CNC machine tools more accurate, faster, more autonomous and more flexible.All this shows that CNC routers have made great progress in the past few years. In fact, the router machine industry will continue to modernize systems in smart ways. The industry can expect better CNC routers.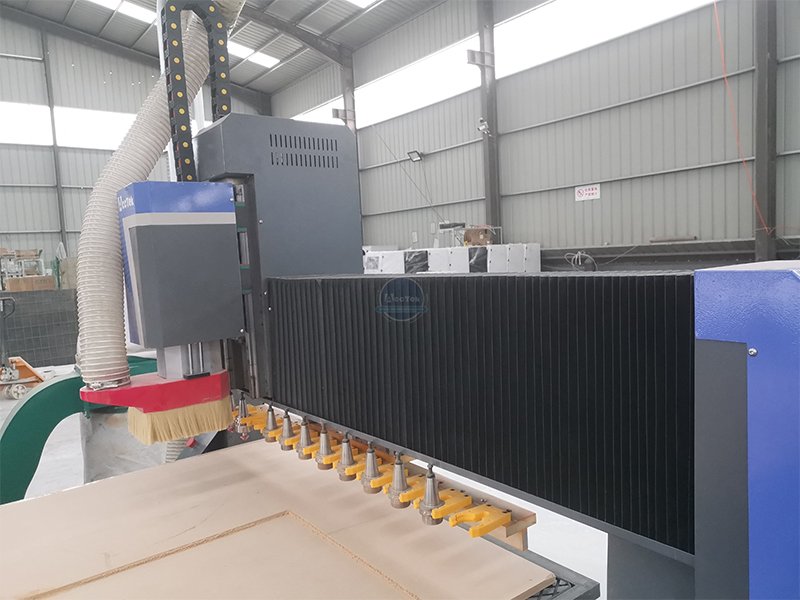 ---
There are a variety of standard equipment, such as UV printers, vinyl plotters, etc., and
CNC routers
are also an advertising device. It mainly engraves, cuts, and drills the surface of hardware such as acrylic, ACP, plastic, copper, aluminum, etc., and then what kind of outdoor and indoor signs and signs can be produced.
Outdoor sign
For outdoor signs, the following signs of
CNC routers
can usually be used: building signs, company signs, outdoor orientation and wayfinding signs, courtyard and sidewalk signs. Such as external catalog, LED display, outdoor space lettering, outdoor routing signs.
Indoor sign
For indoor signs, CNC routers can usually be used for the following signs: labels, indoor orientation and wayfinding signs, engraved signs and plaques (external engraved signs, dedication signs, engraved office signs, carved wooden frames), internal catalogs.
In the sign industry, there are a lot of materials for CNC router processing. For external applications, we implement aluminum, natural stone and acrylic, and many other materials to create an effective sign system. In the interior of a space, the choice of materials is accompanied by various choices. This is only limited by your designer's imagination. Plastic, acrylic, ACP, wood, ABS and other materials are all suitable for CNC machining.
Working size: 300 mm*300 mm, 600*900 mm, 1200*1200 mm, 1200*1800 mm, 1200*2400 mm, 1300*2500 mm, 1500*3000 mm, 2000*3000 mm and other sizes you need.
Working power: 1.5kW, 2.2kW, 3kw, 4.5kw and above. Usually acrylic, ACP, and plastic require lower power, and a power of 3 kW or lower is good enough. If you deal with stone, it is recommended that you 3 kW or more.
Control system: Provide handheld control system and PC platform control system. With the handheld control system, you can control the machine and leave the PC to do other tasks. With the PC platform system, you are just like working on the PC. Both systems can estimate the entire processing time and are very friendly in design.