Boss took three new employees to visit the factory and know more about the products yesterday afternoon.
The main products of our factory are engraving machine and laser machine. Today we will introduce the engraving machine.Engraving machine can be divided into automatic tools changer carving machine and no automatic tools changer carving machine.
A
utomatic tool changing cnc router is the highest technology engraving machine equipment, it has an independent tool library, can automatically change the required tools in the workpiece processing, do not need to stop work.To be able to carve complex patterns, choose different cutting tools, greatly accelerate the work efficiency, improve product quality.Automatic tool changing engraving machine is also the ultimate trend of the development of CNC engraving machine equipment.
First of all, we can see the smooth, atmospheric machine is our ace AKM1325C, according to its configuration can be divided into top edition, standard edition, economic edition.
The company hired a professional designer to come up with this new look, which is very much in line with our machine and is quite eye-popping.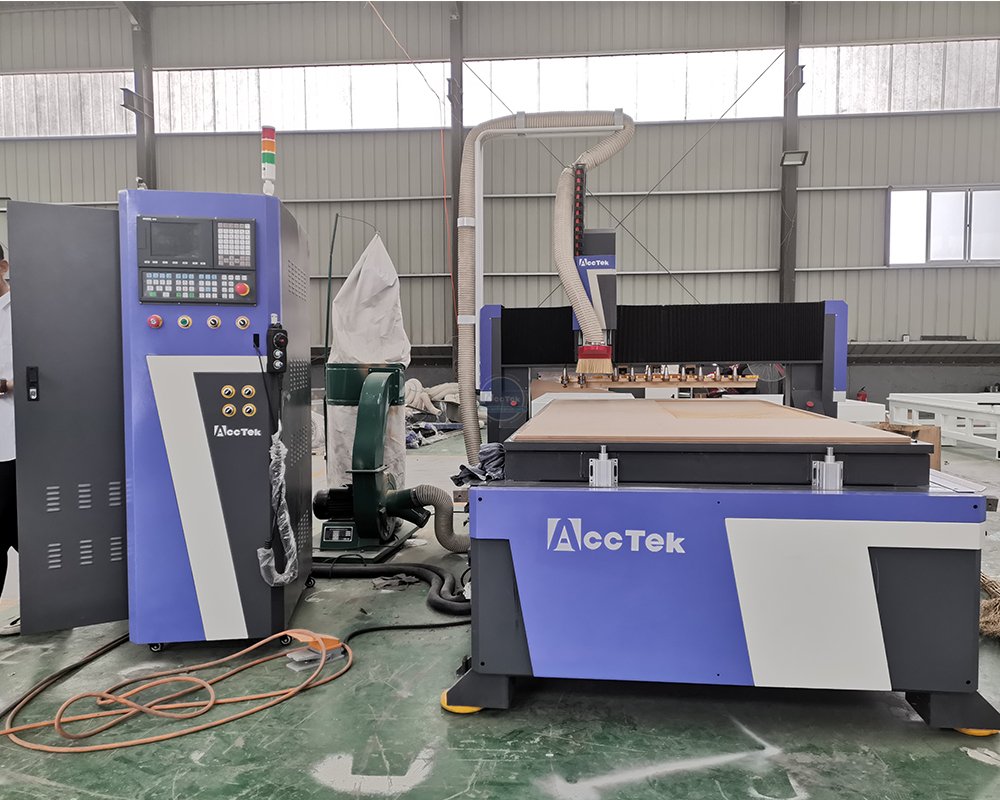 ---
Let's take the standard AKM1325C2 as an example to see the configuration of this machine.
1,9KW ATC air cooling spindle
Smooth body, not easy to rust;powerful and longer lifetime.Independent research and development, rational design.
(
As the main shaft is inside the machine, we can't see it from the outside
)
8pc linear type auto tool changers, ISO30. Don't need to change tools manually when machine works, improve efficiency a lot. More tool changers is available
The system stability is very good, the man-machine operation is friendly, easy to learn and operation, powerful function.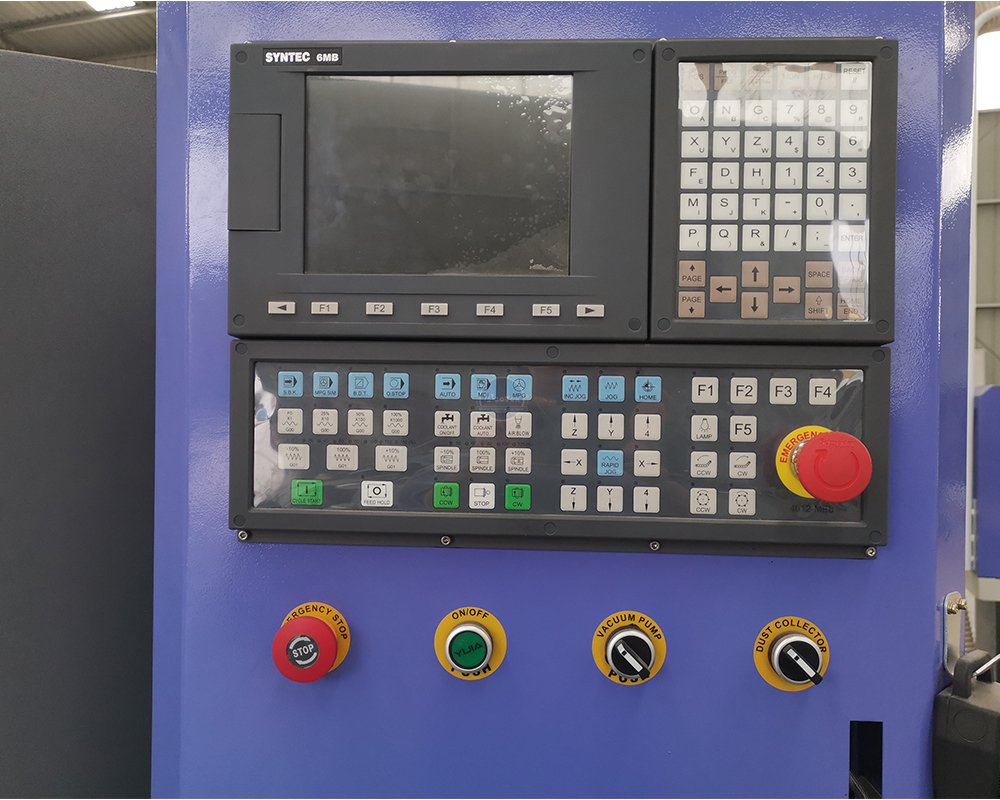 Rail works with slider ,drive the machine move ,with good bearing capacity.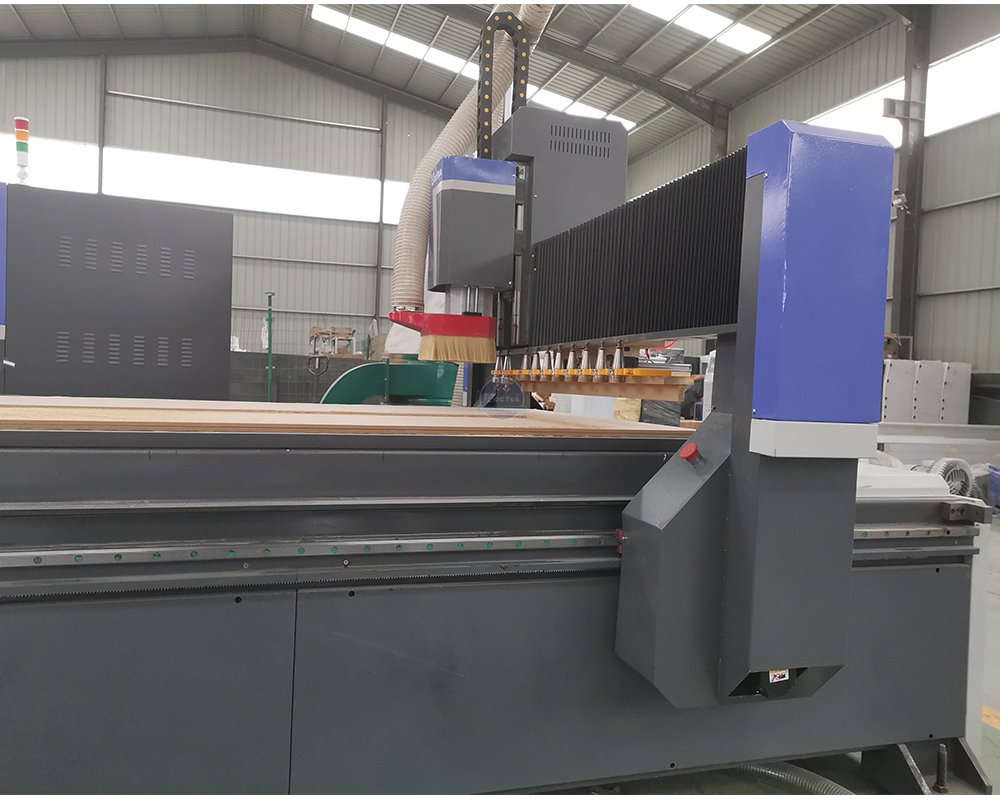 5,Taiwan Delta servo motor
Faster speed with signal feedback . Low heat radiation . Run smoothly at ultra-low speed. Reduce the vibration ,avoid oscillation . Efficient torque enhancement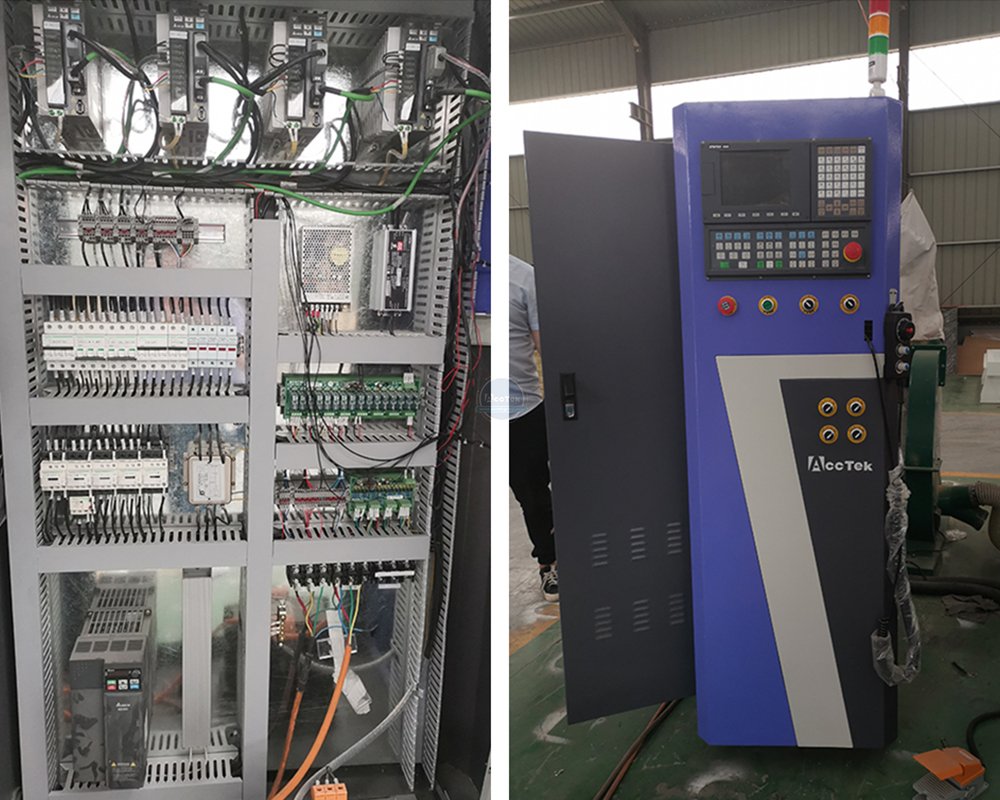 The air between the workpiece and the worktable surface is extracted to form a negative pressure, so as to achieve the purpose of fixing on the worktable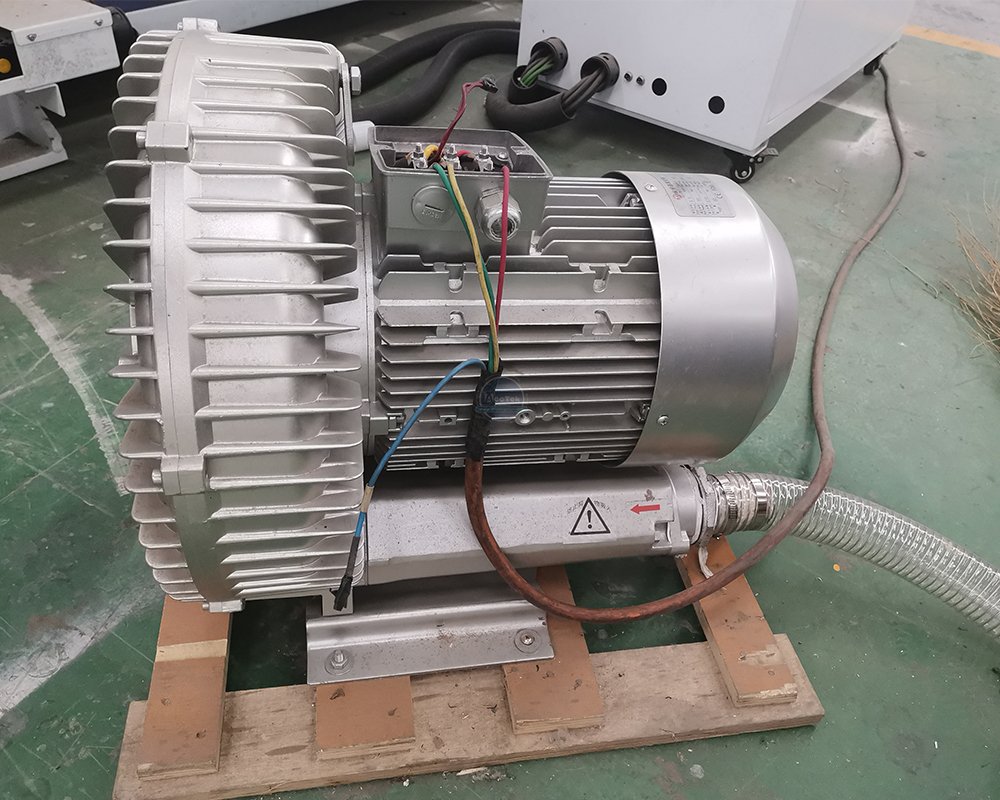 ---
1,Furniture: wooden doors, chairs,cabinets, stairs,computer tables, sewing machine, musical instruments,
2,
Plate processing: insulation, plastic and chemical, the PCB, move the car body, bowing, track, stars anti-special board, epoxy, resin, ABS, PP, PE, and other carbon mixture
3,Decoration industry: acrylic, PVC, MDF, artificial stone, plexi-glass, plastic, and copper and aluminum and other soft metal plate engraving and milling cutting
If you are interested in the products, please feel free to contact us.
MAIL: sales@acctekgroup.com