Yesterday, I introduced the exhibition our company participated in last year. This year, we will attend the Exhibition in Korea in October. Let's look forward to it!
The Korea International Machine Tool Exhibition is sponsored by the Korea Machine Tool Industry Association, and is strongly supported by the Ministry of Science and Technology, Gyeonggi province, central Council of small and Medium Enterprises, Korea Trade and Investment Promotion Corporation, Korea Trade Association and other organizations.Founded in 1984, The Korea International Machine Tool Exhibition is held every two years. Up to now, 18 sessions have been successfully held. It is the most representative exhibition of the Korean machine tool industry.As the only world class machine tool exhibition in Korea, SIMTOS leads the development trend of the world machine tool industry, and its scale has surpassed that of JIMTOF machine tool Exhibition in Tokyo, Japan, which is one of the four traditional machine tool exhibitions in the world.
There are 1,222 exhibitors from 35 countries participating in the 2018 Korea International Machine Tool Exhibition, with 6,055 booths and 100,000 square meters of exhibition area, an increase of 32.6% over the previous exhibition, attracting 103,726 international professional buyers.Among the exhibitors, 211 are from Germany, 151 are from Japan and 96 are from China.
Among them, internationally renowned exhibitors include Korloy, Mazak, DMG MORI, AMADA, TRUMPF, Doosan, etc.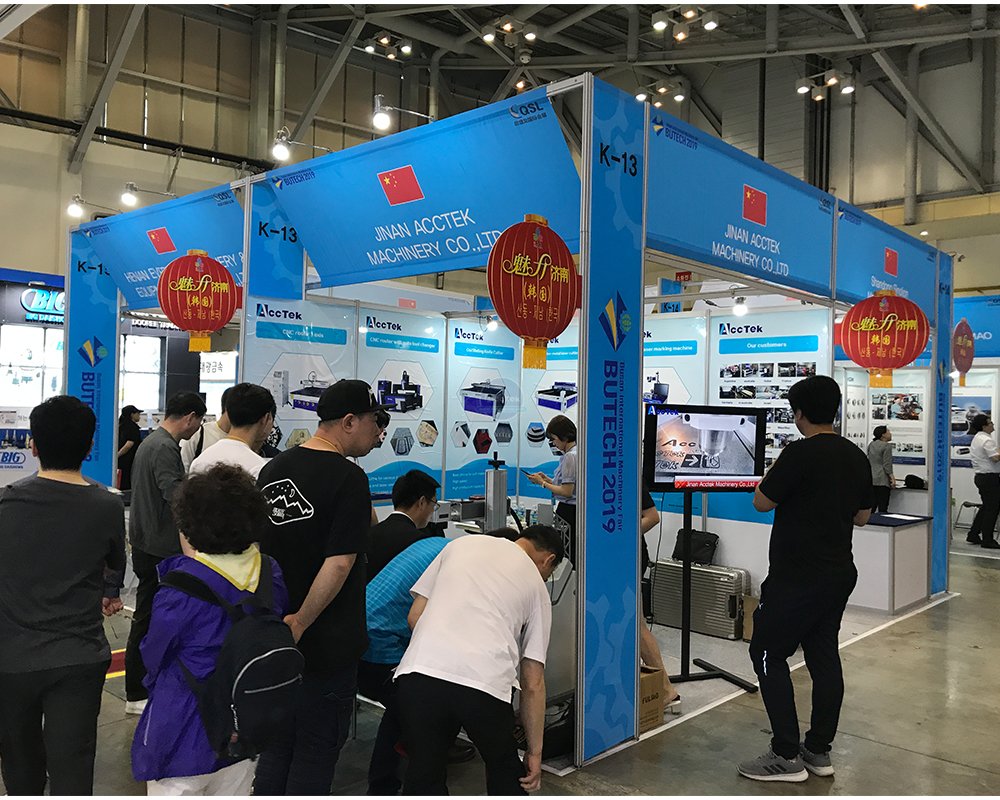 South Korea is a developed country. It is a founding member of APEC, THE World Trade Organization and the East Asia Summit. It is also a member of the ORGANIZATION for Economic Cooperation and Development, the Group of 20 and the United Nations.South Korea is also one of the world's leading shipbuilders, accounting for more than 40% of global orders each year.As the shipbuilding industry endures for a long time, it drives the vigorous development of machine tool industry.
In 2017, South Korea's machine tool industry exported 181.802 billion US dollars and imported 114.226 billion US dollars, including 22.382 billion US dollars from China and 32.218 billion US dollars from China.The machine tools imported from China mainly focus on general machinery, electric machinery, precision machinery parts, handling machinery, machine tool parts and materials, among which general machinery and electric machinery account for more than 63% of the imports.
From the domestic exhibitors in recent years to the Korean market heat, a variety of CNC machine tools, laser cutting, metal processing machinery, machine tools accessories and other products market demand.A number of excellent machine tool enterprises have also emerged in China. From the initial 18m, the exhibition scale of 225m now shows that the Korean market has significantly increased its recognition of Chinese machine tool products.