Product display: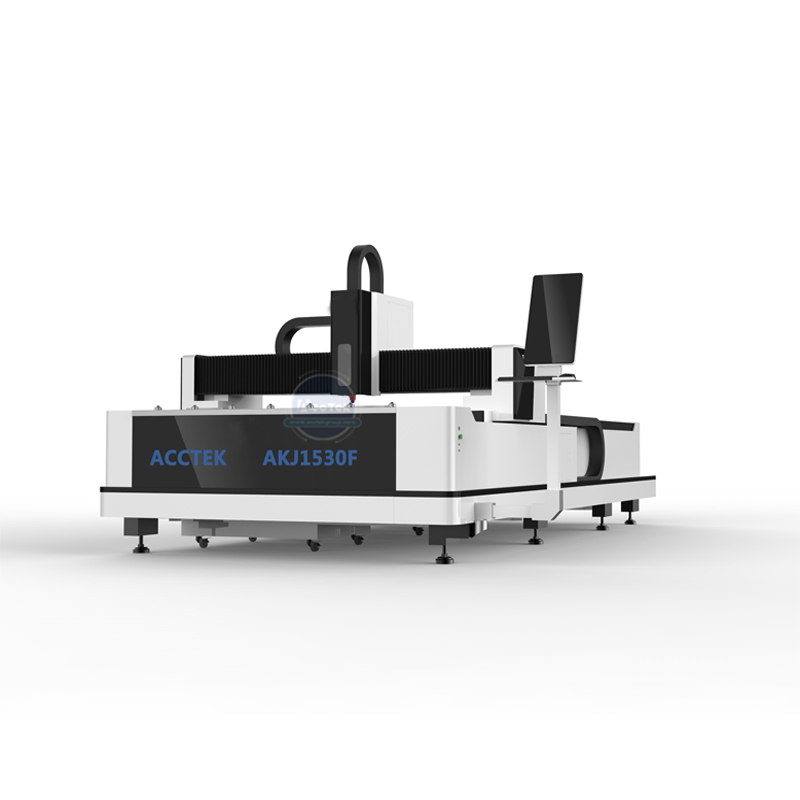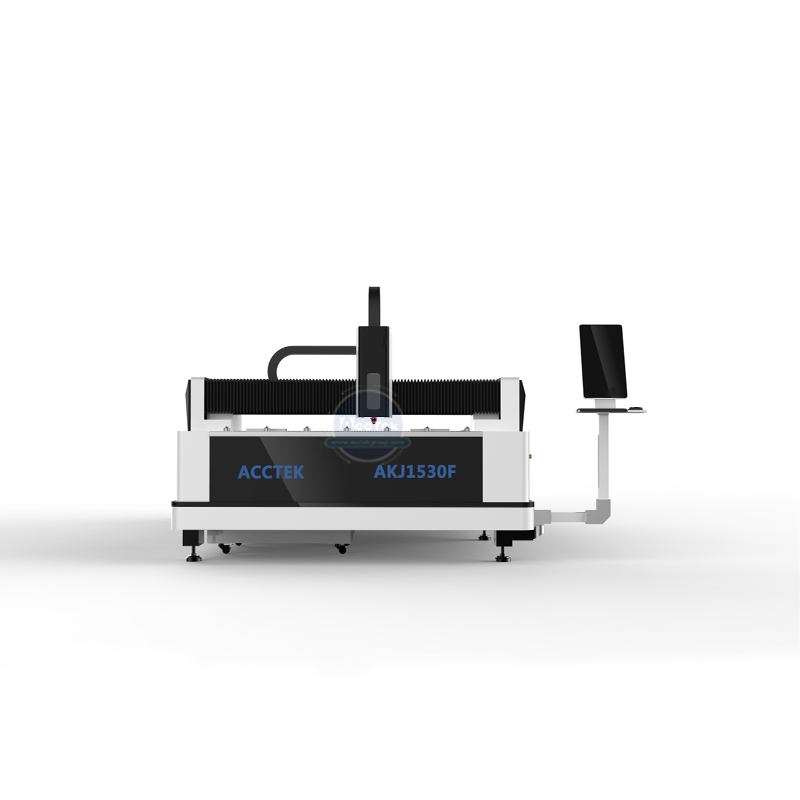 The optical fiber laser cutter USES a high-performance laser cutter. During the cutting process, the laser emits numerous high-performance, high-energy laser rays. The huge energy generated by these laser rays can vaporize the cut surface instantly, so that the very hard interface can be easily cut off.At present, this process also belonged to one of the most advanced cutting technology, without any other cutting process can go beyond it, and the cutting process in the process of cutting speed is very fast, can instantly will easily cut very thick steel plate, and the precision of cutting is also very accurate, cutting the cross section of precision can reach around a few millimeters, can completely meet the demand of some high requirements of cutting.
In cutting process, the use is extremely stable laser, the service life of the laser head for a few years, and in the process of using in addition to human factors, almost won't produce any fault system itself, so even if the laser cutting machine in the long time work under pressure, also won't produce any vibration or other adverse effects.
It can be applied to the processing of metal products in daily life, such as advertisement metal letters, kitchen utensils and appliances, environmental protection equipment, etc.Laser cutting machine is widely used in electronics, electrical appliances, mechanical hardware, new energy lithium, packaging, solar energy, LED, automotive and other industries.Stainless steel, carbon steel, alloy steel, copper, brass, silicon steel, galvanized sheet, Nitinol, inconel, titanium alloy, etc.

---
parameters:
| | | |
| --- | --- | --- |
| No | Description | Parameter |
| 1 | Model | AKJ1530F1 |
| 2 | Working area | 1500*3000mm |
| 3 | Laser generator | Raycus |
| 4 | Voltage | 220V,50/60HZ |
| 5 | Laser power | 500w,1000w,1500w |
| 6 | Repeat positioning accuracy | ±0.02mm |
| 7 | Maximum speed | 35m/min |
| 8 | Dimensions | 4600*2450*1700mm |
| 9 | Power consumption of whole machine | <=11kw |
| 10 | Application metal | Stainless steel,carbon steel,iron,aluminum,copper etc |
| 11 | Drivering system | Taiwan Delta servo motors |
---
Product configuration:
Aviation Aluminum Gantry:
Light weight, high strength, no deformation. Molded and framed by integral steel mold and die-casting technology, light crossbeam
enables equipment a high operation speed, improving processing efficiency and processing quality.
Raycus laser generator :
Raycus has an efficient and professional R&D and production team. The single module CW fiber laser series not only can meet
diversified demands of customers to the greatest extent, but also provide personal customization service. Now laser output connector is QBH, with multiple control modes.
Au3tech cutting head:
A200M sheet metal cutting head was designed for flat cutting within 2000w by German brand A-cutter in 2018. Stable and reliable,high precision, good quality and long service life
HIWIN Guide rails:
Rail works with slider, drive the machine move, with good bearing capacity.
Taiwan delta servo motor:
Faster speed with signal feedback. Low heat radiation. Run smoothly at ultra-low speed.Reduce the vibration, avoid oscillation.Efficient torque enhancement .
SHIMPO Reducer:
Powerful tool in precision positioning with a backlash of less than 0.04'. perfect solution for precision positional control.Compatibility with all types of servomotors with the use of adaptors
APEX Rack&Pinion:
Geometrical Tolerance of all Dimensions Defined Straightness, Parallelism and Perpendicularity Helical Angle and Pressure Angle with Tolerance Defined Surface Roughness of Teeth Defined Hardness and Thickness of the Hardened Layer on the Teeth.
More powerful Raycus laser
We supply laser power from 0.5KW to 12KW to meet different customers'cutting demands.
IPG Laser Generator is available from 1.0KW to 12KW. It has better performance in cutting aluminum
Convenient and efficient operation
---
Application:

AKJ1530F1 fiber laser cutting machine is good at processing on common metal items in daily life such as advertising metal letter, kitchenware, environmental protection equipment. Laser cutting machines are widely used in electronics, electrical, mechanical hardware,new energy lithium, packaging, solar, LED, automotive and other industries. Stainless steel, carbon steel, alloy steel, copper, brass, silicon steel, galvanized steel sheet, nickel titanium alloy, inconel, titanium alloy, etc.
---
Our service: