4 axis ATC wood Hard foam sculpture cnc router 1325 1530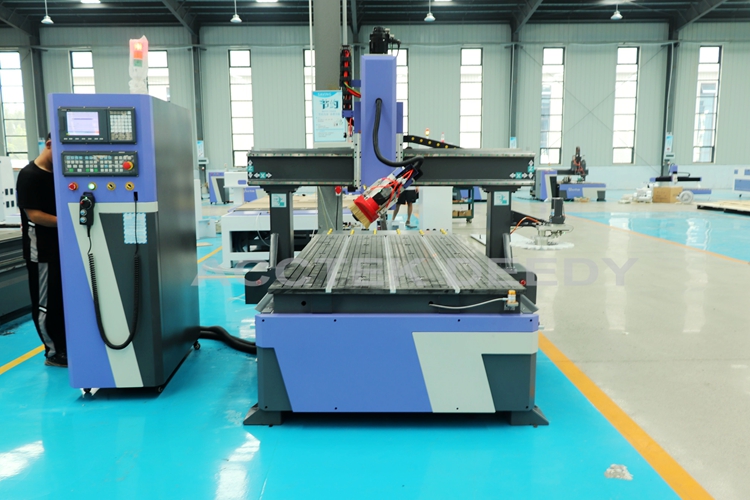 4 axis ATC wood Hard foam sculpture cnc router 1325 1530
1.The bed body adopts trapezoidal generous tube design and after professional failure treatment such as tempering and stress removal ensure the bed body is firm and not deformed for a long time.
2.Taiwan new generation control system China good brand air cooled spindle .
3.The XYZ axis adopts the original Taiwan silver square rail the XY axis adopts the domestic well-known high-precision oblique teeth rack and the Z axis USES the Taiwan origin nut TBI lead screw.
4.Manual lubrication system independent chassis dual surface of adsorption fixture.
5.ATC Spindle can rotate +/-90 degrees can achieve side milling groove drilling cutting very suitable for processing all kinds of curved surfaces high precision fast speed fully meet the needs of the needs of carving.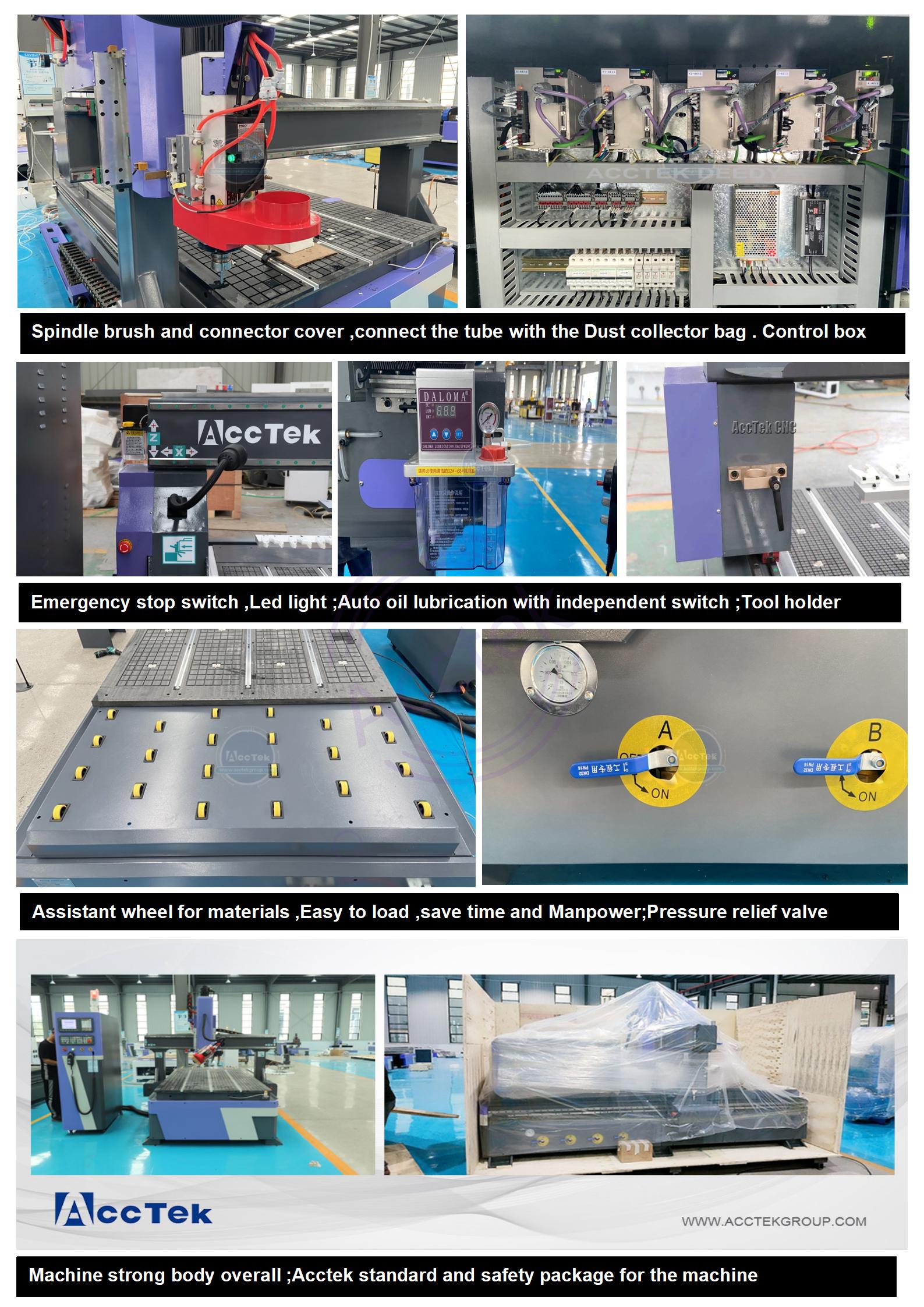 The application fo 4 AXIS CNC ROUTER
1.Woodworking:wooden door and furniture windows tables and chairscabinets and panels 3D wave plateMDFcomputer deskmusical instrumentsetc
" /> 2.Advertising: billboard logosign3D characters cuttingacrylic cuttingLED/neon channelliteral-hole cutlightbox moldstampmould
" /> 3.Die industry: copper sculpturealuminum engravemetal moldsplastic sheetingPVC etc.
" /> 4.Decoration:acrylicdensity boardartificial stoneorganic glasssoft metals like aluminumcopper etc.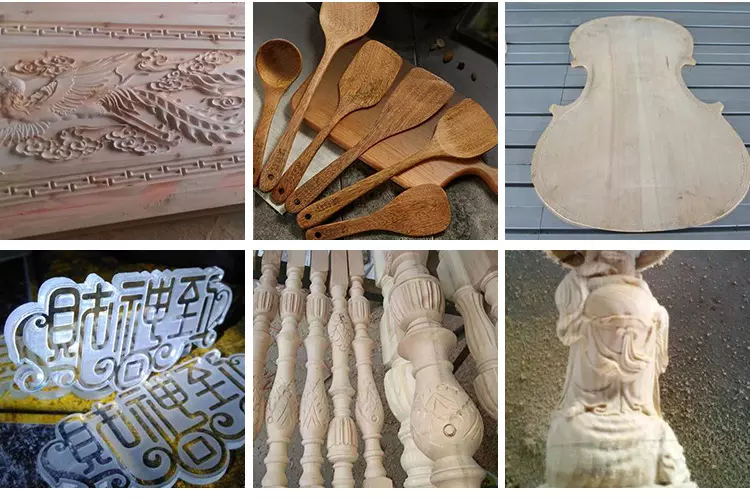 If have need welcome contact me freely
Thanks and Best regards