ACCTEK Yunnan Tourism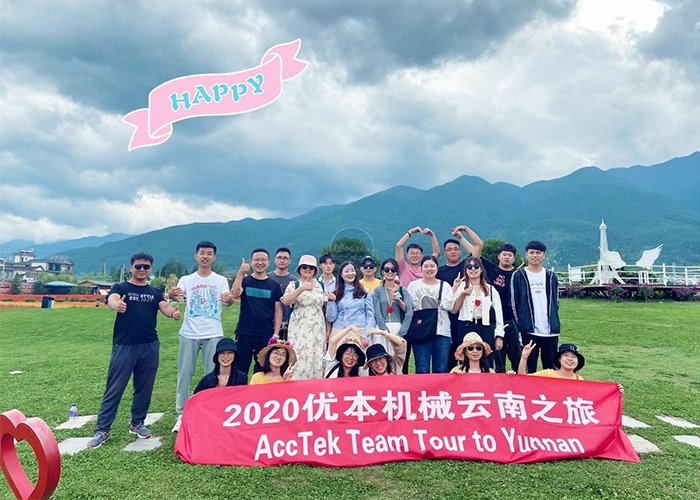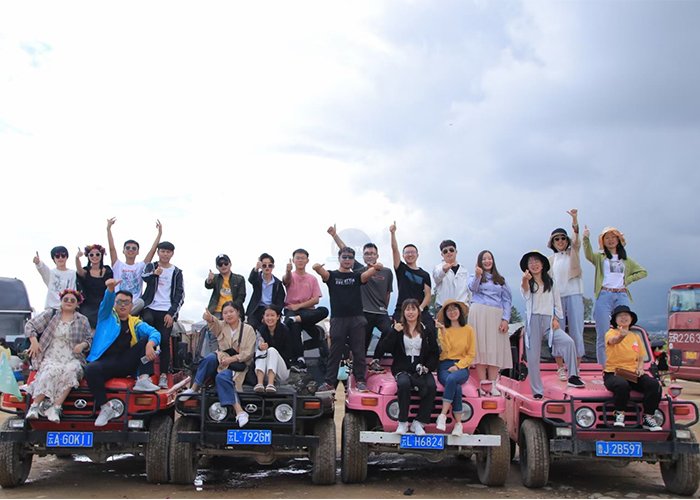 In the summer of 2020, our team achieved outstanding performance, and the company organized this trip to reward employees.
The destination of the trip is Yunnan, this mysterious and charming place, and it is also a place that everyone wants to go. During the six-day trip, we toured Kunming, which is like spring all year round; saw the stone forests that witnessed history; admired the beautiful Cangshan and Erhai Lake; and climbed the famous Jade Dragon Snow Mountain. We saw countless beautiful scenery, they washed our hearts, let us feel the power of nature.
The most impressive thing is the Yulong Snow Mountain.
Yulong Snow Mountain is a mountain range covered with snow all year round on the nearest equator in the northern hemisphere. It is juxtaposed with Zhongdian Snow Mountain in Jiangxi and Mianmian Mountain in the east. It extends from Sanjiangkou in the north to 27°N latitude in the south, like a fan facing the ancient city. The 13 peaks of the whole mountain are arranged longitudinally from south to north. The highest peak of the main peak is 5596 meters above sea level. It is covered with snow all the year round. There are temperate oceanic glaciers on the Eurasian continent closest to the equator. The Jade Dragon Snow Mountain is called "Olu" in Naxi language, which means "Tianshan". It is the sacred mountain of the Naxi people. Legend has it that the Naxi people's protection god "San Duo" incarnates.
We first went up by the cable car. As the cable car travels, you can see the changes in the vegetation. They take on different appearances due to changes in temperature. After climbing the snow-capped mountains, at an altitude of more than 4,000 meters, climbing the snow-capped mountains is a very difficult thing, but when you reach the top, you will find it all worthwhile. After that, we watched the performances of ethnic minorities and saw their customs, which was very moving.
The six-day trip is unforgettable. I hope that the beauty of Yunnan can be seen by more people, just like the company's
CNC router
, it is loved by people all over the world.
---
END