Customers who have bought ACCTEK
CNC engraving machine
this year should know one thing, that is, we have produced a new type of engraving machine.
This new type of machine has an unparalleled appearance. We hired a professional designer to complete it. After day and night struggle and countless people's efforts, we finally determined the present style in numerous designs.
The whole is mainly black, supplemented by blue and gray. The picture cannot fully show its charm. When you walk close to it, you will feel heavy and majestic. Its confident posture makes you believe that it is the best machine, and no machine can surpass it.
New machine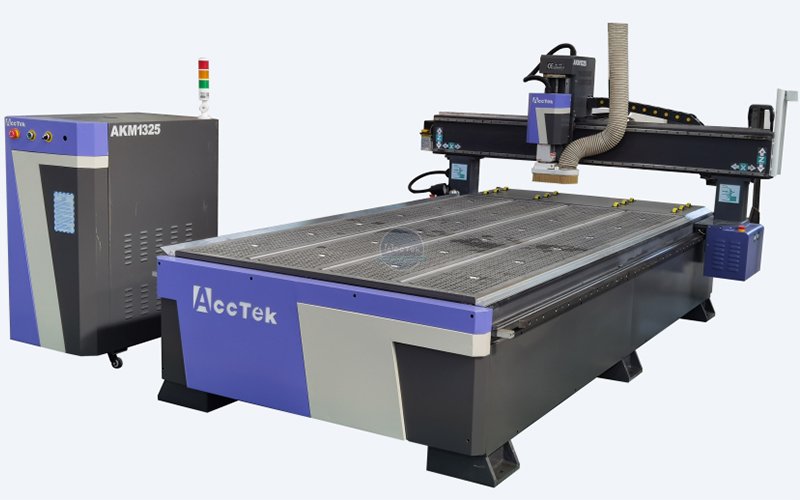 Old machine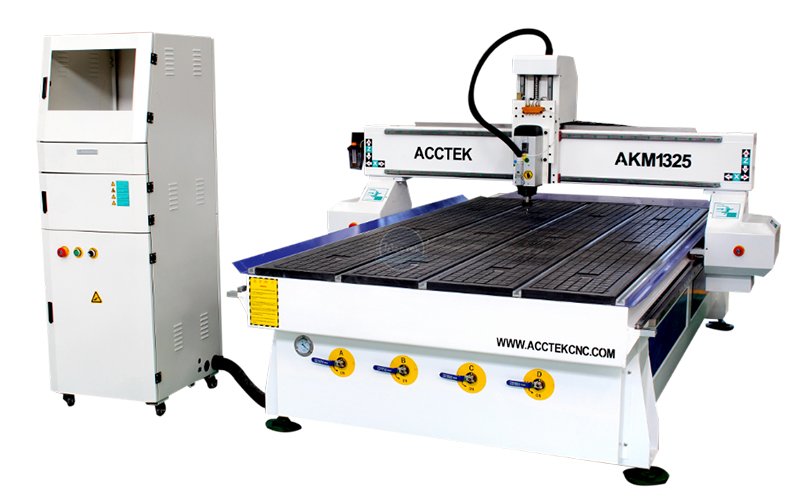 Today ACCTEK will talk about the comparison between the new and the old machines. Let us see where the new machines are excellent.
1. Higher carrying capacity
Most customers use
engraving machines
to engrave wood. The wood that needs to be engraved is generally very large, and accordingly its weight is relatively heavy. Then we need our machine to have a high carrying capacity. The old machine has four legs, and the new machine has increased to six, which means that our new machine is stronger and has a higher carrying capacity.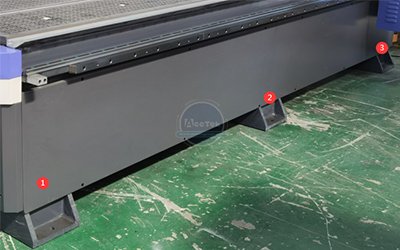 2. Stronger shell
Customers who have bought our old machine should know that there is no metal cover on the back of our old machine. The new machine makes up for this shortcoming. The entire four sides are covered with sheet metal shell, which makes the machine stronger, more compact and cleaner.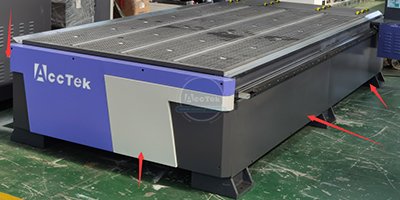 3. More convenient design
The new machine has a new design, and we have added assistance wheels for loading sheet materials at the back of the working area. When we load the plate material, we don't need to spend a lot of effort, the assistance wheels will help us save a lot of time and energy. I like this new design very much.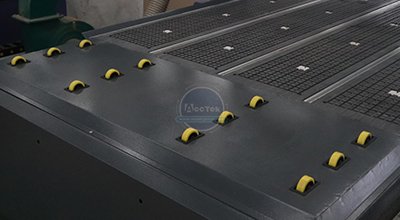 4. New control cabinet
The new control cabinet and the machine are unified in style, and it has become shorter, which makes it more convenient for customers to put a PC or laptop on it. The appearance of the alarm light allows us to know the state of the machine the first time, which is really great.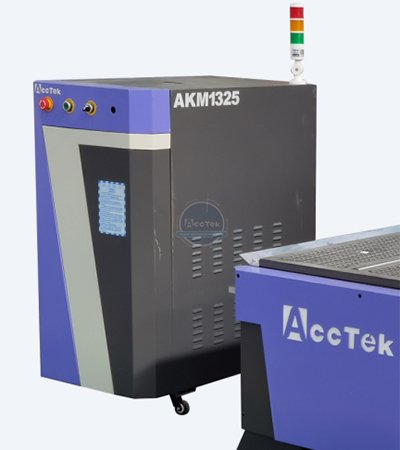 ACCTEK reminder
The support for dust collector pipes will come with the machine if you buy dust collector from ACCTEK.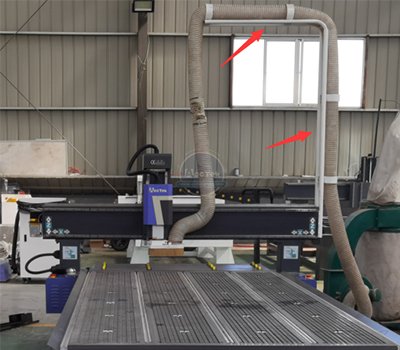 All new design ideas are from the customer's point of view. We hope that the ACCTEK
engraving machine
can bring joy to every customer. This is in line with our company philosophy. ACCTEK has been committed to providing customers with high-quality machines for many years. We welcome customers and potential business partners from all over the world. We can cooperate for mutual benefit. "Our business is to improve your business".