This debate is endless.Chattering fiber laser cutters over CARBON dioxide laser cutters is the manufacturer's idea.Comparison, demonstration, field testing, and many of these key aspects dominate the fiber laser cutting industry, however, the industry's future is secure and poised to dominate the market by 2026.The only thing to see is the constant change in technology.
There are many reasons for the success of optical fiber
laser cutting machines
and the increase in demand.However, the main factor driving the global success of fiber-optic laser cutting machines is the efficiency and precision required by all economies for the manufacturing unit.
While carbon dioxide laser cutters are touted to provide this, constant demand and innovation have led to the birth of fiber optic laser cutters.In addition, growing industrial and manufacturing activity, coupled with changes in assembly technology, is also contributing to the growing demand for optical fiber laser cutting machines.
As mentioned earlier, the demand for optical fiber laser cutting machines is increasing due to increasing concerns about the low efficiency of traditional laser cutting machines in sheet metal processing.In addition, the continued and extensive development of the industrial sector in East and South Asia indicates that the market is preparing for technological upgrading and is expected to use optical fiber laser cutting machines as the future of the market.
In addition, the performance and delivery of the optical fiber laser cutting machine is second to none.Its features include:
High operational efficiency
Solid structure
Precision of operation
They are also one of the reasons manufacturers are increasing production of such machines, so sales of the technology are expected to advance.Because of this, the machine has won many markets and gained wide acceptance in the fields of automobiles, metalworking and aviation.
---
1 How does it expand itself in different parts of the world

A manufacturer will definitely span these seven regions and simultaneously segment the market within the region:

The European

East Asia (China, Japan and Korea)

South Asia (India, Thailand, Philippines, Indonesia, rest of South Asia and Malaysia)

In North America

Oceania (Australia, New Zealand)

acquiescence

Latin America.

It is estimated that countries such as China, South Korea and Japan have a significant share of the optical fiber laser cutting machine market.So it is not surprising to see South Asia taking the lead in manufacturing and seeing a huge growth in the global market for optical fibre laser cutting machines.In addition, the region is expected to grow steadily in the global fiber laser cutting machine market in the near future due to construction activity in the Middle East and Africa.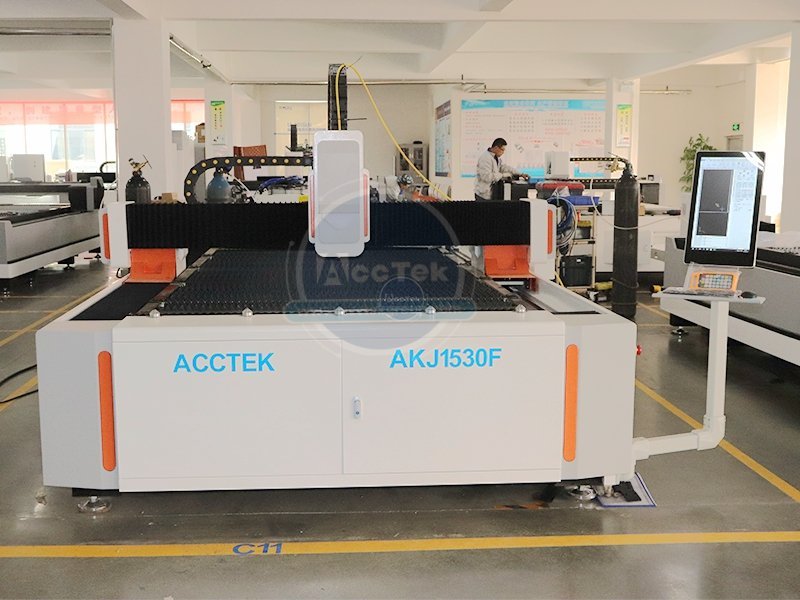 CO2 laser cutting machine requires high density infrared laser beam for processing.The beam comes out of the nozzle, passes through a series of mirrors, and finally, deals with the sheet metal.
When you are looking for a machine that can produce good features at acute angles, then, there is no doubt about the ability of the CO2 laser cutter.With two axes and a removable table, the machine can achieve cutting that is difficult to obtain in normal machining.Moreover, its biggest advantages is in a very fast speed processing in less than ⅜ inch material.
However, the invention of high power, high efficiency and high speed optical fiber laser cutting machine has changed the way people think of CO2 laser cutting machine.The optical fiber laser cutter stands out for its accuracy on the sheet metal and its quality control.
The CO2 laser cutter is skilled when it works in nonmetallic materials.It can provide a better quality finish for thicker materials on thinner surfaces.This is why people tend to use fiber optic laser cutting machines to treat pieces of metal like steel.
The rapid growth of fiber optic laser cutting machines proves that the market still wants to move away from old technologies in order to acquire new and trending technologies.And the industry is in no way compromising the quality of its products.It is obvious that optical fiber laser cutting machines provide superior quality for thinner material cutting than CO2 laser cutting machines.In fact, current market dynamics show that the sales and popularity of optical fiber laser cutting machines exceeds that of CO2 laser cutting machines.
The main advantage of optical fiber laser cutting machine over CO2 laser cutting machine is that it can cut thin metal sheet effectively.Due to its overall compact solid state and configuration, this machine is free of overhead and has a lower maintenance cost than a CO2 laser cutter.In addition, it also provides a lever CO2 laser cutting machine, which can complete the task in a shorter time and has a lower operating cost.
In addition, the focused beam produces a higher absorption wavelength at a high power density, helping to achieve cutting speeds up to five times faster than CO2 laser cutters.