CNC woodworking lathes are specially designed and developed for the engraving process.This high-tech machine ensures the accuracy and perfection of wood processing, wood milling and cylindrical carving.
CNC woodworking lathes provide the optimal level of performance compared to traditional wood lathes, making it ideal for any type of wood manufacturing project.
CNC woodworking lathes take your imagination to a new level.You only need to configure the shape and size of the prototype that you want the machine to produce.Rest, CNC woodworking lathe will automatically turn wood chips into a beautiful product.
This automatic machine can complete the carving without the help of any one person.This is the best solution for building stairs and middle rods, also known as middle rods or middle rods.
This type of central pole is placed between the stairs and supports the stairs both structurally and decoratively.Early building of network cables and railings was a tedious and time-consuming process, but with the help of efficient automatic CNC woodworking lathes, once an annoying task can be completed in just a few minutes.
CNC woodworking lathes perform heavy cutting parameters effectively, saving sufficient motor time.The automatic tool changer also reduces the product turnover time and improves the production efficiency.
The greatest advantage of CNC woodworking lathes is that they can create accurate replicas of product prototypes.
Computer numerical control equipment is an important innovation in manufacturing industry.With the widespread use of CNC equipment, the need for traditional woodworking lathes has been greatly reduced.It requires minimal intervention and supervision of professional operators.The production cost of manufacturing enterprises is greatly reduced due to the improvement of the efficiency of NC machine tools.
Automatic CNC woodworking lathes are highly efficient and facilitate the processing of hard and soft wood.They make fast and precise cuts, thereby shaping the material and producing a beautiful design.
CNC woodworking lathes are capable of cutting materials in accordance with CAD/CAM software programming specifications.This automatic machine takes about two minutes to cut, carve and grind.
Unlike traditional woodworking lathes, automatic numerical control woodworking lathes can quickly change parts or tools from one part to another, making it easy for users to operate the machine.
One machine reduces the time required to prepare the production cycle and saves the cost of separating the machines.The automatic operation mode of woodworking machinery is a great improvement over traditional machines.
The need for workers to operate the machines became almost "zero".The operator simply USES the programming language to input the drawing program into the CNC lathe computer, which will automatically analyze its functions and command it accordingly.
Automatic wood lathes are a great relief to an industry that produces a large number of products.It has greatly increased productivity.Numerical control machine tools adopt digital instructions, which can obtain high machining accuracy when operating on wood.
Compared with traditional wood lathes, CNC woodworking lathes are used for processing slender, bulky types of wood.
In addition, fully automatic CNC woodworking lathe efficient operation of 2-3 sets.This efficient machine not only improves the processing efficiency, but also saves a lot of manpower and money, bringing economic benefits to the enterprise.
Compared with the traditional woodworking lathe, it can reduce the time needed to process different parts and improve productivity.In addition, the spindle and feed range of CNC lathes is higher than that of ordinary woodworking lathes.Suitable for cutting with different parameters selected during wood processing.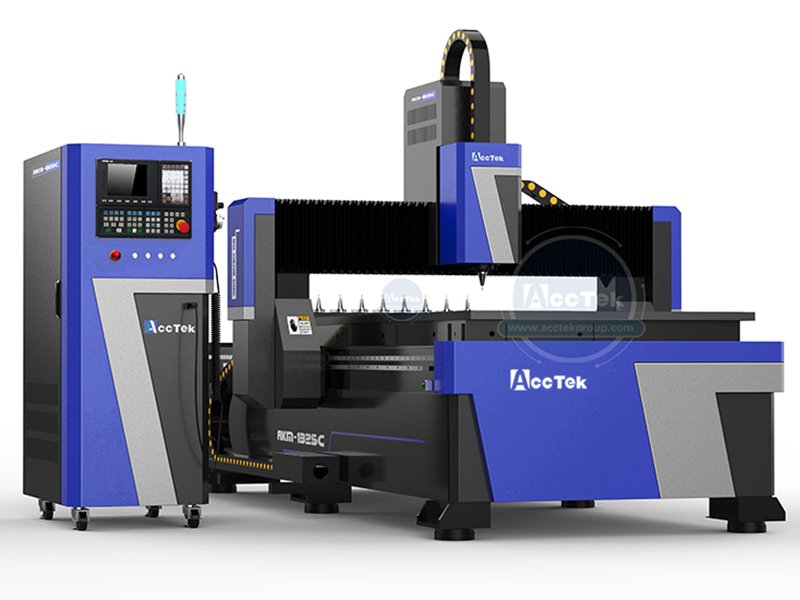 Great changes have taken place in the manufacturing industry as a result of technological advances.CNC machines have completely taken over the production process.CNC woodworking lathes completely take away the production process.This high-end machine tool quickly replaced the traditional multi-spindle lathe as the most versatile and popular tool.
Let's take a look at CNC lathes as opposed to traditional woodworking lathes:
Highly skilled operators are not required
Earlier, a team of skilled operators had to deal with the operation of traditional lathes.It is hard work, of course, but the task of cutting, engraving, and etching is no longer so hard with the adoption of computerized CNC lathes.
When operating a CNC lathe, only one operator can input the size into the machine and adjust the feed and speed while operating the machine.
Fully automatic and easy to operate
With the development of modern CNC lathes, many tasks have become easier to accomplish.CNC lathes produce perfect parts, work very easily, and work faster than expected.Whether you need to carve unique and complex shapes or not, CNC lathes can easily handle tasks and in less time.
The versatility of the product
CNC lathes are versatile in the production of any kind of products.From carving sturdy furniture pieces to making delicate pottery, lathe machines can perform this task with great curiosity in less expected time.
Precision and accuracy
Through the use of high-tech woodworking lathes, the opportunity to obtain the best accuracy and precision in production is improved.These machines require high precision in aerospace, healthcare and hospitality.
In addition, CNC lathes work with almost all types of materials and eliminate the risk of errors.
Cost effective
CNC lathes are more expensive than manual lathes.It offers a range of benefits, such as lower setup and processing costs, less labor costs, and less material waste.
CNC lathes have occupied a place in the field of machining and effectively replaced manual operation.Precision, precision, and efficiency are some of the important factors that you will see when operating a machine.