(1) Optical fiber laser cutting machine
Stable and reliable optical path operation and control.Optical fiber laser cutting machine is designed for easy operation and high efficiency.With a life of about 100,000 hours, this machine is the best when an industrialist is looking to add a light function.
(2) Alloy and other metal fiber laser cutting machine
If you are looking for a machine that should cut stainless steel, alloy steel, and other metal sheets efficiently and effortlessly, then an intermediate fiber optic laser cutter is the ideal candidate for your job.For advertising and high pressure purposes, this machine is equipped with a low pressure cabinet that supports the machine to provide high and stable cutting objects.
(3) Inorganic glass sheet laser cutting machine
Easy to operate, basic maintenance, cost effective, if you are looking for a machine with these characteristics, then flat fiber laser cutter is here to end your search.This machine provides users with a powerful cutting function with high efficiency.
(4) Laser cutting machines for steel, plate and other metal materials
For faster cutting, high power laser source, and best quality, we should choose a high power laser cutting machine.The machine has compact structure, small floor space, stability and reliability.This machine is suitable for cutting steel (stainless steel, carbon, alloy, spring), steel plate (copper, aluminum), gold, titanium, silver and other materials.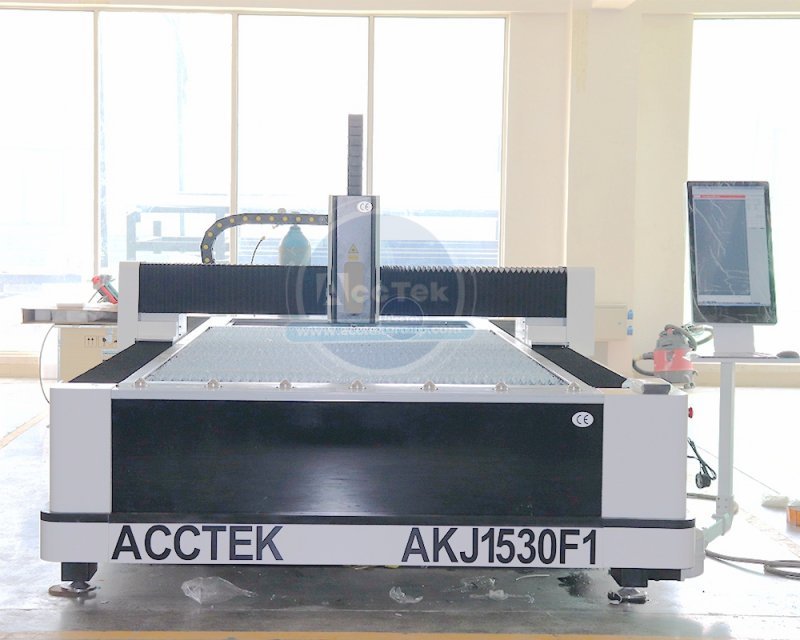 (1) Single-head laser machine
For the most practical and economical solution, the industrialist should choose a single-head laser cutting machine.This machine provides practical and affordable solutions to taste for optimal accuracy and quality.Single-head laser cutting machine can be used for cutting or engraving:
Acrylic, leather, MDF, fabric, plastic, rubber, plexiglass
Single - head laser cutting machine provides the best quality products.Compared with other cutting machines, the maintenance and operation cost of this machine is very low.This machine is suitable for different work fields and can achieve satisfactory results.
(2) Double-head laser machine
The two-headed laser cutting machine is one of the best selling machines.The machine offers the best features such as high stability, speed, and precise output for bulk cutting or engraving.This type of cutting machine is used by mass-production companies to speed up processing.Along with glass, it works in the same type of material, with a single head machine.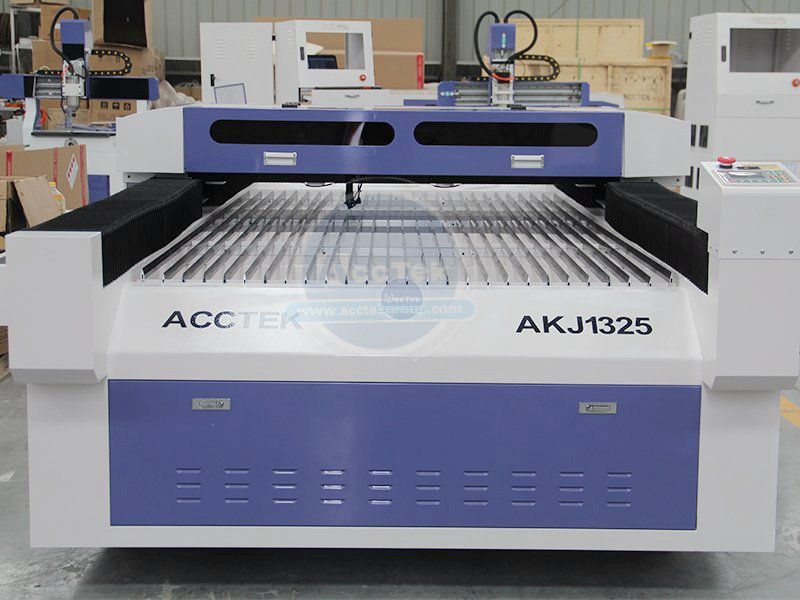 ---
3. CO2 and fiber laser can cut the material

Laser cutters, whether carbon dioxide or fiber, offer a wide range of cutting options.CO2 laser cutting machines can cut nonmetallic materials, while fiber laser cutting machines can cut metal materials.In addition, laser cutting machines can also be used for engraving purposes.Although laser engraving is a contactless process, it helps to produce high quality products.

Many industries prefer to use laser cutting machines as a way to achieve high-end products.Let's take a look at some of the industries used in fiber optics and CO2 laser cutting machines:

Fiber optic laser cutting machine

Kitchenware industry, advertising industry, sheet metal industry, automobile industry, fitness equipment industry, electrical industry, automobile industry, machinery industry

CO2 laser cutting machine

Woodworking industry, leather industry, paperboard industry, rubber industry, metal industry, ceramic industry, electronic industry, sign industry, building model

If you are also looking for an industry-specific laser cutter, CNC can customize the machine, ACCTEK is best suited to your company's requirements.
---
Jinan AccTek Machinery Company specializes in manufacturing CNC Router and Laser machines. Since 2005 we have been based in the Industrial Zone of Jinan City, Shandong Province south of Beijing.

Our main products are AccTek CNC Routers and Laser engraving and cutting machines. Stock or custom configurations are our specialty. Components for our machines are sourced from world class suppliers and innovators in machine control.

These machines are used in many industries, crafts and arts businesses around the world. These include woodwork, metal and stone work, aluminum fabrication, boat building shop fitting, mold making, to name a few. Our dedicated and highly skilled after sales service department, sales team and thorough quality assurance procedures mean that you can buy with confidence.

We welcome customers and potential business associates from around the world. We can work together for mutual benefit. "Our business is to improve your business"