CNC engraving machine
is a computer CNC equipment used for cutting, milling, engraving, drilling, slotting, polishing, bending various materials, such as wood, metal, plastic, stone, foam, etc.
Why buy a new CNC engraving machine abroad?
Buying CNC engraving machines overseas is a refreshing and different experience in a very superior way.
There is no deadline, you need to buy a CNC engraving machine to get the benefits.However, it is recommended to buy as soon as possible.In particular, if you want to take full advantage of the CNC engraving machine's capabilities.Plan to start the process at least a month before you start the business.
If you do your research on Google, you'll find that the price of CNC engraving machines is so high, it may be out of your budget that even used CNC engraving machines are very expensive.In the United States, for example, a new CNC machine is four to five times more expensive than the same machine in China, and a used CNC machine in the United States costs twice as much as a new CNC machine in China.
With the advent of technology and economic globalization and the Internet era, great changes have taken place in the dissemination and dissemination of information, especially in China. Intelligent manufacturing is meeting your needs.You can buy a CNC machine with the same configuration in your country at a very low price from China.
In fact, if you look at CNC machine tool vendors or suppliers in the United States, you will find that many of them are distributors to CNC machine tool manufacturers in China.Manufacturers customize different CNC machine tool peripherals as OEM products for DEALERS in the United States.China's CNC machine tools are no different except for their appearance.
You may think that if I buy from the local, I can get good service and support for CNC machine tools, I have to say that the manufacturer will not provide dealers with full service, dealers usually provide services and support themselves what service and support?You can do your own fieldwork.
Instead, manufacturers from China provide 24/7 service and support (online service, remote service, phone support), door-to-door training and installation, and you can get a full set of services from Chinese CNC machine tool manufacturers.Of course, there are many trading companies that do not have any after-sales service and support, so when you buy a CNC machine tool, you should make sure that you can get a complete service from the seller.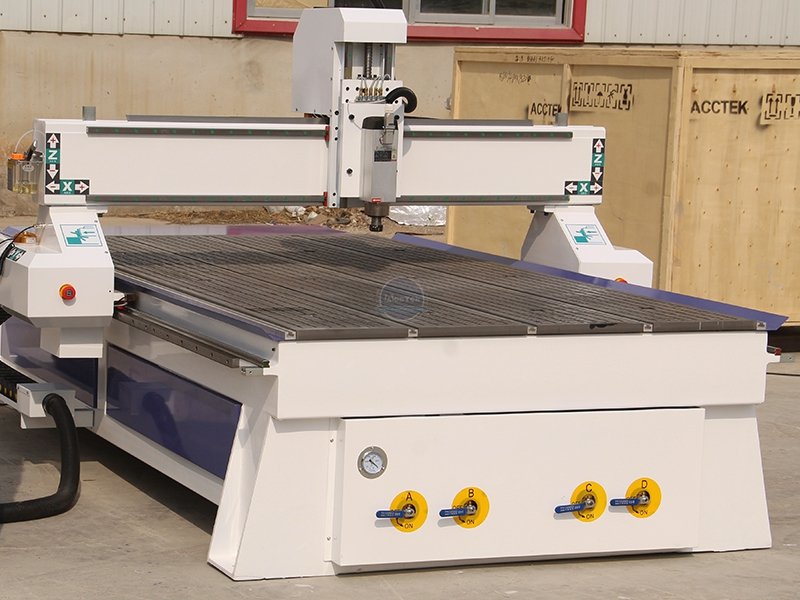 1 consultation:
After understanding your needs, we will recommend the most suitable CNC machine tool to you.
2 quotations:
We will provide detailed quotation according to the nc machine tool consulted.You will get the most suitable specifications, the best accessories and affordable prices.
3. Process Evaluation:
The parties carefully evaluate and discuss all details of the order (technical parameters, specifications and business terms) to exclude any misunderstanding.
4. Place an Order:
If you have any questions, we will send you PI (proforma invoice) and then we will sign a contract with you.
Production:
Upon receipt of the sales contract and deposit signed by your company, we will arrange the production of CNC machine tools.The latest information about the production will be updated during the production process and informed to the BUYER of the NC machine tool.
6. Quality control:
The whole production process will be subject to regular inspection and strict quality control.Complete CNC machine tools will be tested to ensure they work well before leaving the factory.
7.Delivery:
After the buyer's confirmation, we will arrange delivery according to the contract terms.
8 Customs Clearance:
We will provide and deliver all necessary shipping documents to the BUYER of CNC machine tools and ensure smooth customs clearance.
9. Support and services:
We will provide professional technical support and free services via phone, email, Skype, WhatsApp, live online chat, remote services.We also have door-to-door service in some areas.
If you have any questions, please let us know and we will help you as soon as possible.