With the help of
CNC wood routers
, many craftsmen are now able to produce products of impeccable quality; the products are so unique that not only customers, but even competitors in the furniture market will wonder how precise and clear their designs are--this is them Design logo. So, does this mean that CNC design will never reduce the family budget?
No, it is impossible, because CNC design can produce high-quality, modern, and practical furniture, which will help a cheap family look like a home decoration problem.
Providing high-quality furniture frames and saving time in the process is just another key feature of CNC router woodworking.
Using its advantages not only gives designers more time, not only to come up with futuristic designs, but also to supervise the creation of cost-effective products.
The CNC router has made great strides forward in custom carpentry, which has reduced the investment in manual labor in the design, which means that not only the designer but also the customer can save labor costs for other decoration work.CNC wood routers are so versatile that many people are now being inspired to create DIY models that are easy to use and can even be stored in a small tool shed.
Although this is a great idea, it must be understood that effectively using woodworking CNC routers will be easy and only those who have an inherent understanding of digital design.Without it, people may feel disoriented because it is not a manual design tool. Without a bit of CNC modeling, today's manufacturing is incomplete.
From small shops to large companies, everyone has witnessed the quality of work produced by woodworking CNC routers.
Anyone related to furniture or interior design should understand CNC's dimensioning technology in order to be able to provide uniform design fixtures instead of blindly buying.
For those who are considering using CNC tools to beautify their non-commercial projects, it is very important to get the right combination of hardware and software so that you don't produce poor designs
It is difficult to nail an accurate machine and will be the correct internal design because there are many varieties of designs.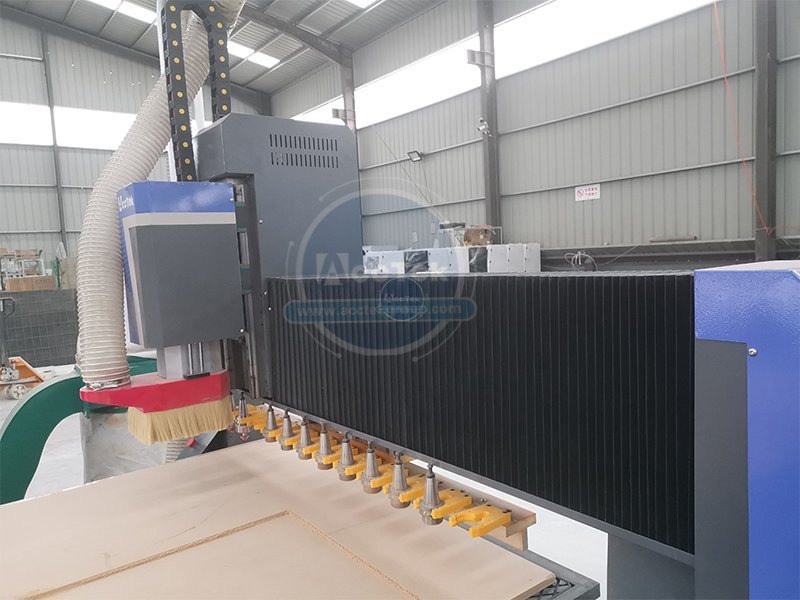 ---
This software is the backbone of the
CNC woodworking router
, so the designer must know exactly how to produce the best design.
Every new CNC wood router is a great way to start working with CNC.
Most of the CNC designs handled by the software are realized by woodworking and form part of the interior design. For projects like efficient material layout, ArtCAM Insignia includes extensive editing functions, giving designers the scope to change the design tirelessly before reaching the result.
Designers interested in 3D works can copy existing designs and make extensive improvements by using knives and patterns created by the same 3D software. At an affordable price, these packages provide full functionality, all CNC wood routers for molding and carving furniture and home interiors.
Nowadays, many local and international designers are using various digital technologies to beautify the design of jewelry, furniture and visual arts. By designing with CAD and modeling by CNC machining and laser cutting, these designers can produce formal and informal designs, both internal and external designs.
The complex milling made with CNC wood routers is so real and multi-faceted, it seems that these designs have been bitten off by hand or mouse-like teeth instead of being carved out by a machine.
Because the products they produce are of consistently high quality, these designs are free of waste and errors. At the same time, it is also possible to produce exactly the same design without worrying too much about the same characteristics of the design With CNC wood routers, it is indeed possible to introduce unique designs in wood and metal.
CNC routers are the cheap way to create the most innovative design, low cost, because the machine is not that expensive. The most successful designs have emerged with careful material selection. Those who wish to use CNC as an interior decoration plan should carefully choose materials, as this will affect the cost and time required to complete the product.
Speaking of cost, the CNC wood engraving machine is one of the best inventions in the design field. It reduces human error to a negligible percentage. In addition, since the price of human labor is almost zero, even the most expensive CNC interior decoration items are medium prices.
For those who are interested in a deeper level, the price of CNC products depends on factors such as the time required for raw materials to pass through the machine, the time required to program parts, mold costs, packaging, and what may be required to complete the product Any additional or specific materials.
Although this sounds a bit complicated, for beginners, people who use
CNC wood routers
sometimes know its cost-effectiveness and practicality, which is why most modern furniture and accent manufacturers support CNC design.
With CNC, people can freely complete complex cutting and design, where curved or zigzag patterns can be used instead of the boring and straight lines of the past. Complete with a large number of features, the CNC woodcarving machine is from which it soon became a popular interior designer and buyers eager to provide a newer, more modern appearance to their residences.