CNC routers have become a widespread demand throughout the manufacturing industry.It has been supplementing the income of small and large businesses.If you have a furniture factory/industry then you must be able to understand the benefits of CNC routers.As you know, standard CNC routers can cut, carve and etch materials to the limit of precision and smoothness.But as technology changes, the need for custom new CNC routers becomes inevitable.Custom CNC routers turn your idea into reality.Regardless of the size of your project, this advanced machine can build your project and meet all your unique specifications and needs.
Custom CNC routers cover all the possibilities of sculpting modern designs.This advanced state of affairs minimizes the time and manpower required to complete tasks and deliver projects on time.Standard machine working sizes are 4* 8,5 *10 and 5*14, but if the customer needs to work 6 meters on the Y-axis, then he/she should buy from a range of custom CNC routers.Standard CNC machine tools cannot have a z-axis height of 200 mm and a gantry height of 200 mm on a large mold with a height of 500 mm.But if you use a custom CNC router, you can work very efficiently on larger molds.It can handle the most challenging tasks in a very short time.
If you are a complete stranger to this CNC machine, this blog is for you.This writing will give you an idea of the importance of a CNC router and how it is worth investing in a custom CNC router.
In recent years, numerical control technology has made great progress.CNC routers provide high productivity and superior cutting quality at a reasonable price.Custom routers have evolved over the last decade and have quite a few features in routing machines.Custom CNC machines have come a long way compared to traditional woodworking CNC routers.Thanks to advances in CNC routers, workflow, production, capacity, frequency and, of course, output have all improved dramatically.
With the expansion of custom router capabilities, many large enterprises/industries are looking for high-tech wiring machines for cutting, carving, machining, milling, drilling, wood side drilling, etc.Custom CNC machine tools are designed to achieve better results than traditional types of routing machines and eliminate human error.It creates a prototype from a digital file and converts a piece of material into a 3D finished product.For some small businesses, off-the-rack routers seem perfect because they think custom routers cut out their budget.But in recent years, 3D printing, vector drawing and cropping have made headlines.So, companies are looking for high-tech CNC machines that can perform all the tasks without having to outsource them to a third party.For example, if a customer wants to use both a laser and a router to cut materials, he or she does not have to waste time installing two separate machines.You can customize the routing machine as needed.
You can add laser and routing tools to a machine and save time and money.Many industries are using nested processing (NBM), a form of customization that helps CNC routers cut and design parts evenly.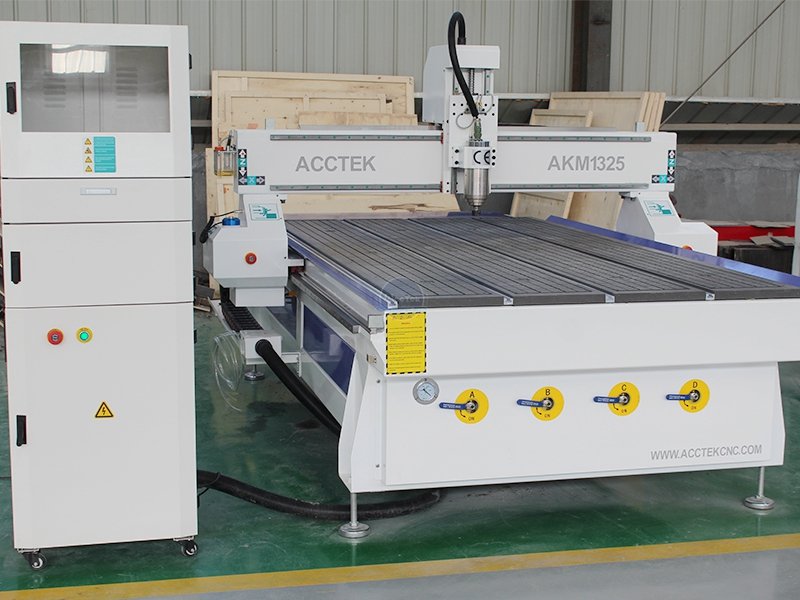 ---
3. How to invest in customized
CNC routers
and how to prove beneficial?
The custom CNC router is perfect for creating prototypes with a range of materials using CAM and CAD software.The HIGH speed features of the CNC router contribute to the 3d design of carved wood and other materials.
Let's take a look at some of the important features that make custom router machines even more advantageous.
Precision and durable components: This digital technique virtually eliminates human error and achieves appropriate precision and precision.Custom CNC wood wiring machine according to its set configuration work.
High yield and scalability: Once design parameters and specifications are entered into a CNC machine tool, it continues to perform a large number of operations and provides flexible scalability.
Sufficient capability: Automatic engraving design CNC machine tools cannot be replicated by manual machines due to their advanced design software.It has enough power, which is impossible with traditional machines.In addition, the custom machine can also produce the final product required for any size, shape or texture.
Less labor intensive: When operating a custom CNC router, only one programmer is required to ensure that the input program is correct.However, skilled operators and supervisors are required to operate manual or conventional machines.Custom machines undoubtedly save the labor and time required for production tasks.
Uniform product: The main advantage of choosing custom CNC machines over traditional CNC machines is the difference in output.Automatic CNC machine tools ensure that each component perfectly matches the specifications of the prototype.
Low cost, few problems: The collective effect of this high-end machine leads to efficiency, precision and, most importantly, reduced labor intensity.Low-cost labor and machinery are used to create competitive advantages and reinvest in the business.Artificial machines cause economic or cultural problems after every period of time.Custom CNC machine tools eliminate these associated problems and ensure project completion on time.
Design retention: Once the design is loaded into the CNC machine, you do not need to configure the design or reset the program.The machine has the ability to record programs and reretrieve designed materials.The master file ensures that regardless of external factors such as machine operator changes, the NC machining process produces a point-to-point match every time.In addition, it is not necessary to keep up with design versions that may exist on paper, flash drives, disks, other computers, or elsewhere.
Low maintenance: This G code based programming language has automatic updates.It takes vector drawing and converts it into a set of instructions that enable a CNC router to execute the design.CNC machine tools do not require much service except for tool changes and regular cleaning.Cleaning must be very light, just wipe off the dust.
Versatility: NC machining has the ability to create versatile designs.From plywood to plexiglass to plastic, CNC routers can carve innovative designs into the material.In order to obtain the benefits of a CNC router and minimize the cost, it is recommended to use a custom CNC router.