parameters
| | | |
| --- | --- | --- |
| 1 | Model | AKJ1530F2 |
| 2 | Laser power | 1000W/1500W/2000W/3000W (Optional) |
| 3 | Dimensions | 4440* 2500*1860mm |
| 4 | Working area | 3000mm x 1500mm |
| 5 | Repeat positioning accuracy | ±0.02mm |
| 6 | Maximum speed | 80m/min |
| 7 | Max acceleration | 1.0G |
| 8 | Max Cutting Speed | 60m/min |
| 9 | Control System | Au3tech |
| 10 | Laser head | Raytools |
| 11 | Voltage | 380V 50Hz/60Hz/60A |
| 12 | Weight | 3500Kg |
Basic Features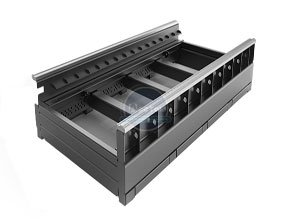 Heavy duty Frame
Thickness of rectangular pipe wall is 8mm, itself weights 3000 kg, increases the stability of the guide rail so as to effectively avoid the deformation of the bed. Lifetime is up to 15 years.
Aviation Aluminum Gantry
Light weight, high strength, no deformation. Molded and framed by integral steel mold and die-casting technology, light crossbeam enables equipment a high operation speed, improving processing efficiency and processing quality.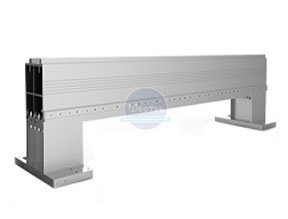 French Motoreducer
High performance, wide application, high rigidity, high efficiency, low noise and low backlash.
APEX Rack&Pinion
Geometrical Tolerance of all Dimensions Defined Straightness, Parallelism and Perpendicularity Helical Angle and Pressure Angle with Tolerance Defined Surface Roughness of Teeth Defined Hardness and Thickness of the Hardened Layer on the Teeth.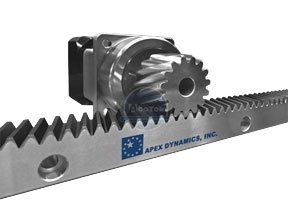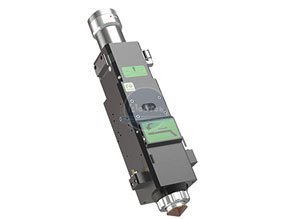 Raytool cutting head
The Raytools Laser Cutting Heads are released based on Switzerland RAYTOOLS, which are suitable for medium and high power fiber lasers in industrial applications
Raycus laser generator
Raycus has an efficient and professional R&D and production team. The single module CW fiber laser series not only can meet diversified demands of customers to the greatest extent, but also provide personal customization service. Now laser output connector is QBH, with multiple control modes.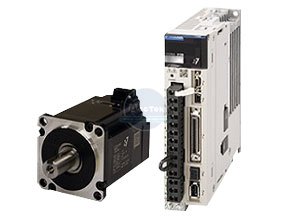 Japanese Yaskawa Servo Motor
Y axis 1.8KW, X axis 850W. Faster speed with signal feedback. Low heat radiation. Run smoothly at ultra-low speed. Reduce the vibration, avoid oscillation. Efficient torque enhancement.
Options
applications
AKJ1530F2 fiber laser cutting machine as one Classic model, widely used in life, such as processing of stainless steel kitchenware, storage cabinet and other cabinets, is closely related to people's daily life.
Used for cutting a variety of metal plates, pipes (add pipe cutting device), mainly used in stainless steel, carbon steel, galvanized sheet, electrolytic plate, brass, aluminum, various alloy plate, rare metal and other metal materials.


You May Also Interested in Following Products