Metal and non-metal mixed laser cutting machine AKJ1325F-2
Those who have knowledge of
laser machines
should know that if the material to be cut is non-metal, then the CO2 laser cutting machine is more suitable. If the material to be cut is metal, then the fiber laser cutting machine is more suitable. So if the material we cut is both metal and non-metal, which laser machine should we choose? Hybrid laser cutting machine.
The hybrid laser cutting machine has two cutting heads, one for cutting metal and the other for cutting non-metal. The cost performance is very high, and it is the best choice for many customers.
The laser spot of the fiber laser cutting machine is smaller, the work efficiency is higher, and the quality is higher. The cutting speed is 2-3 times that of the same power CO2 laser cutting machine. It runs stably, adopts high-quality fiber laser, and can reach 100,000h in key parts. Low cost, save energy and protect the environment. The photoelectric conversion rate is as high as 25-30%. Low power consumption, only 20%-30% of traditional CO2 laser cutting machine. Optical fiber transmission does not require mirrors, saving maintenance costs. Easy to operate, optical fiber transmission, no need to adjust the optical path.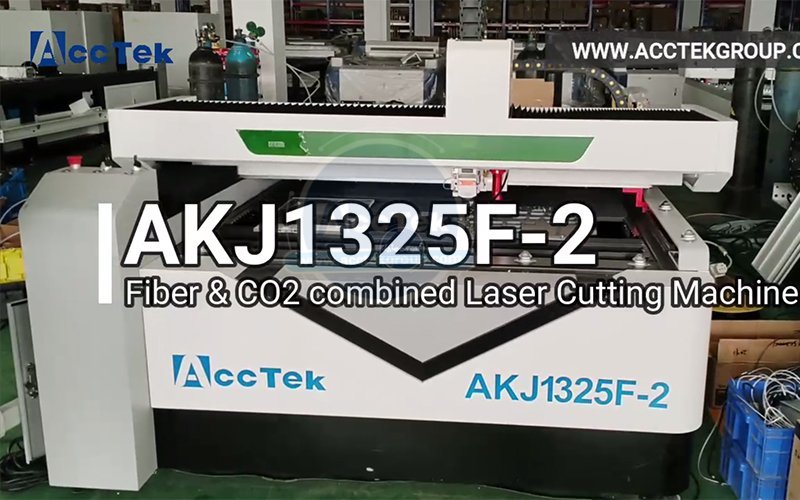 # Double heads for cutting metal and nonmetal, more economic
#. High speed, high precision, high efficiency and low cost
#. Easy on operation, fiber optical path, without tediously adjustment on optical path
#. Compact structure, good sealing, strongly adaptable to changes in the environment.
#. Moving crossbeam, imported high precision racks and linear guide rail, stable transmission, high precision.
#. Using professional and powerful Au3tech fiber cutting controlling system that based on Windows operating system, with good Human Machine Interaction and easy operation.
#. Laser is produced without gas and it could use air to cut sheet metal
#. Machine frame, crossbeam and worktable adopt integral welding structure. With stress relief annealing and vibration stress relief treatment, it can completely eliminate the welding and processing stress, maintaining high strength and precision, keeping the normal use of 20 years without deformation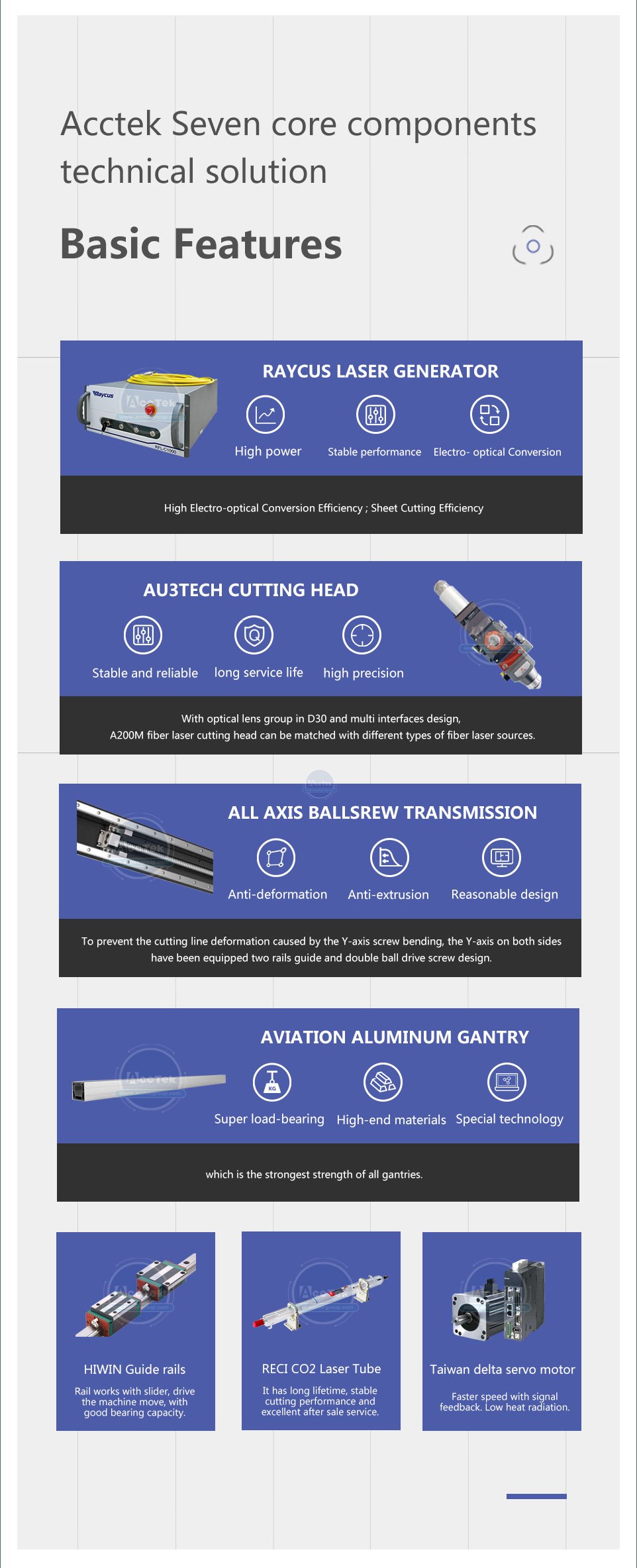 ---
Application

1. Application industry.

Ship Building, Construction Equipment, Transport Equipment, Aerospace Industry, Bridge Building, military industrial, wind power, Structural Steel, Boiler containers, Agriculture Machinery, Chassis electrical cabinets, Elevator manufacturers, Textile Machinery, Environmental protection equipment,Aerospace technology, rocket, plane, robot, elevator, steamship and automobile manufacturing and metal parts processing industry for metal plate, advertisement, kitchen ware, bit tool, hardware etc.

2. Application materials.

Our fiber cutting machine can work on the following materials : steel, copper, aluminum and stainless steel can be processed. Applies to iron plate, aluminum plate, galvanized sheet, White Steel plate, Titanium plates, and so on like the sheet metal.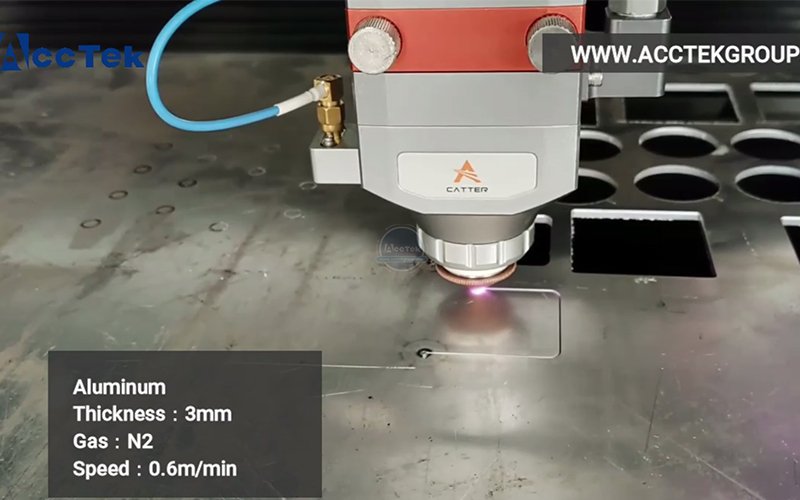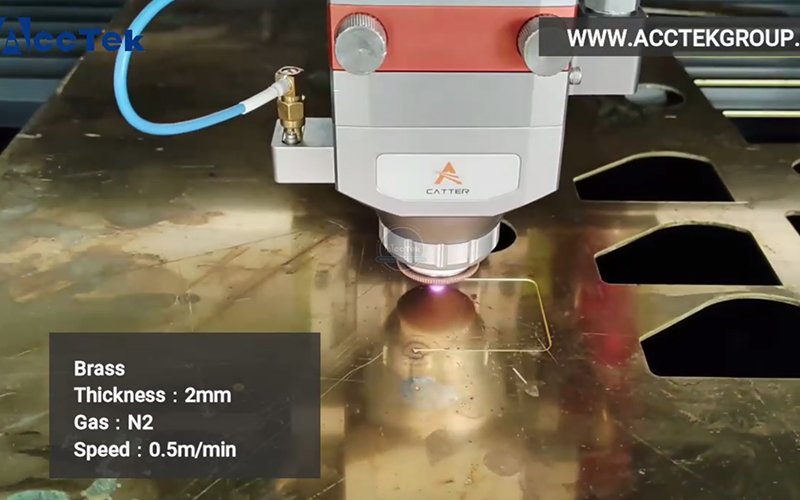 ---
Payment :

1. We accept Western union, Moneygram, TT, Trade assurance of Alibaba, and you can pay 30% in advance, 70% before delivery.

2. The machine will be produced after received your deposit.after the machine is ready, we will show you the machine photos and the testing video.

3. After you agree, please finish the balance.Finally.we arrange the delivery.

4. Its need about 10 days to produce the machine after get your deposit.

5. All thing is tested well,then we arrange the delivery.
---
After sale service of AccTek:

1. 24 months guarantee of the whole machine.

2. Main parts(excluding the consumables) shall be changed free of charge if there is any problem during the warranty period.

3. Lifetime maintenance free of charge.

4. We will provide the consumable parts at a factory price when you need replacement.

5. Machine has been adjusted before delivery.

6. Our technician can be sent to your company to install or calibrate if necessary.
---
Jinan AccTek Machinery Co.,Ltd specializes in manufacturing CNC Router and Laser machines.

Since 2005 we have been based in the Industrial Zone of Jinan City, Shandong Province south of Beijing.

Our main products are AccTek CNC Routers and Laser engraving and cutting machines. Stock or custom configurations are our specialty. Components for our machines are sourced from world class suppliers and innovators in machine control.

These machines are used in many industries, crafts and arts businesses around the world. These include woodwork, metal and stone work, aluminum fabrication, boat building, shop fitting, mold making, to name a few.

Our dedicated and highly skilled after sales service department, sales team, and thorough quality assurance procedures mean that you can buy with confidence.

Now we own two workshops,one for cnc router and another for laser machines. Which covers 3000,0square meters. There are 40 members in manufacturing and 21 members for marketing and service.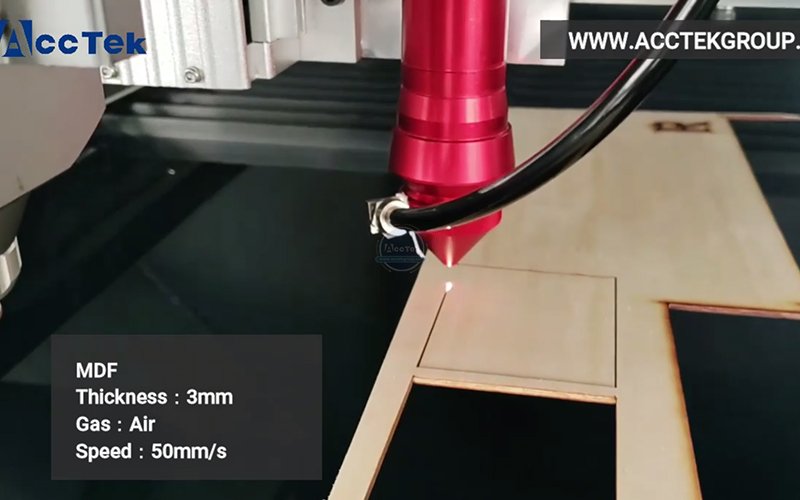 ---
END